By
Vivienne Russell
| 18 April 2012
Unemployment fell by 35,000 over the three months to February, according to Office for National Statistics figures published today.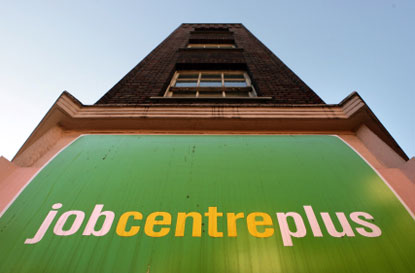 The latest ONS labour market bulletin puts the unemployment rate at 8.3% and the total number of unemployed people at 2.65 million. This is the first quarterly fall recorded since the three months to May 2011.
The employment rate stood at 70.4%, up 0.1 on the quarter.
There was also a slight decline in youth unemployment, which fell by 9,000 over the quarter. But this was set against a fall of 13,000 in the number of employed 16–24 year olds.
The government hailed the figures as showing 'real signs' of a stabilising economy.
Employment minister Chris Grayling said: 'Today's figures are a step in the right direction but we still have a long way to go. We are pushing ahead with our strategy to promote investment and new jobs in the private sector and support people currently without work to take up those jobs. 
'I am particularly encouraged that overall employment is now growing despite reductions in the public sector.'
Andrew Sissons, a researcher at the Work Foundation, said that while the slight drop in unemployment was an 'encouraging sign', the improvements were being driven by a rise in part-time workers.
'The economy actually shed full-time jobs over the past three months. There are now 1.4 million people in part-time work who would prefer a full-time job, which is the highest level since records began,' he said.
Sissons added that unemployment was unlikely to improve significantly until the labour market became much stronger.
'This depends on solid economic growth, with increases in full-time work and hours worked. The outlook for both remains uncertain, and these priorities should remain top of the government's agenda,' he said.