By Richard Johnstone | 12 September 2012
The number of people employed by the public sector has shrunk by almost a quarter of a million, the Office for National Statistics has revealed.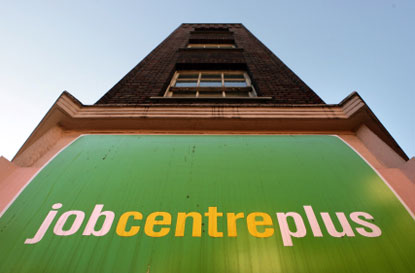 The figures, published today, also show that the total number of unemployed people at the end of July was 2.59 million, down by 7,000.
Public sector employment in the quarter to June 2012 was 5.66 million, down 235,000 from March, the eleventh consecutive quarter-on-quarter fall.
This was affected by the reclassification of English further education colleges and sixth form college corporations from public to private sector, which meant an estimated 196,000 jobs moved from the public to private sector between the two quarters.
Excluding this reclassification, the number of people employed in the public sector fell by 39,000 between March and June.
Overall, central government employment reduced by 175,000 over the three months, including a decrease of 5,000 in the civil service, the fifth consecutive quarter of decline.
Employment in local government decreased by 56,000 to 2.59 million, and in public corporations it fell for the eighth consecutive quarter by 4,000 to 485,000.
The estimate of total public sector employment is 394,000 lower than the estimate for the same three months in 2011.
Private sector employment increased for the tenth consecutive quarter, by an estimated 471,000 to 23.9 million in June. Excluding the changes of further education colleges, the number of people employed by the private sector increased by 275,000.
Today's figures also reveal the total unemployment rate for the three months to July stood at 8.1% of the economically active population, down 0.1 percentage points in the quarter.
Employment minister Mark Hoban welcomed the fall in unemployment, and highlighted that private sector employment had risen by almost 1.2 million since May 2010.
The total number of people in employment rose by 236,000 in the three months from May to July compared with the previous quarter – including 100,000 more people in full-time posts. The number of people claiming Jobseeker's Allowance was down by 15,000.
Hoban said that British businesses 'deserve great credit for continuing to create jobs even in these tough economic times, and now we have 1 million more people working in the private sector than in May 2010'.
He added: 'Today's fall in unemployment is further welcome news but we know there are still challenges ahead. We will continue to work hard to create the conditions for businesses to grow and provide people with the support they need to get back into work.'
However, the Institute for Public Policy Research highlighted that long-term unemployment – the number of people out of work for more than a year – is up by 22,000 to 904,000 in the latest figures. This represents more than a third of the total number of unemployed people, and is the worst since 1996. 
Chief economist Tony Dolphin said: 'Despite improvements in the overall employment rate, long-term unemployment has hit a 16-year high and remains a serious problem, with more than 900,000 people out of work for more than a year. The long-term unemployed should be offered a guaranteed job to make sure they don't become permanently cut off from the jobs market.'