By Vivienne Russell | 2 November 2012
Payment by Results is no longer an effective way for the NHS to fund English hospitals, the King's Fund said today.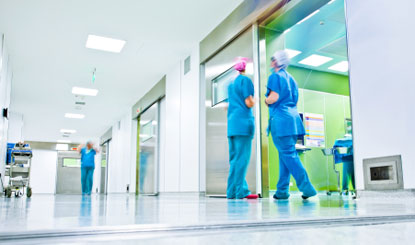 Introduced in the NHS in 2003/04, PbR pays hospitals fixed fees for activities carried out. It was designed to increase hospital productivity and bring down waiting times.
But a King's Fund study has concluded that the system is not flexible enough to adapt to the current objectives of the health service, which are more geared towards community-based treatment and reduced hospital activity.
The think-tank said there was an 'urgent' need to shift to a more experimental approach to payment methods, focused on achieving better health outcomes and more integrated care.
John Appleby, chief economist at the King's Fund and the report's lead author, said: 'Payment by results for hospital services was developed nearly a decade ago in order in part to drive a reduction in waiting times by encouraging more activity in hospitals.
'But the challenges facing the NHS have altered. Tinkering with payment by results will no support service changes increasingly recognised as necessary, and may even be obstructing them. One size does not fit all when it comes to payment systems and radical changes in the blend of payment methods used in the NHS are essential in order to improve NHS performance and the quality of patient care.'
Appleby dismissed suggestions that launching an experiment with NHS funds in the current fiscal climate was risky. 'There's a risk in carrying on as we are,' he told
Public Finance
.
'We're not suggesting that people go off and draw up contracts and invent any old payment systems… We're suggesting it's within a national framework of what can work and what may not work but it's up to more individual commissioners to make some of those decisions.'
He added that the health service watchdog Monitor and the new NHS Commissioning Board should draw up a new national framework and the King's Fund report suggested several ways forward.
Responding to the report, a spokeswoman for Monitor said: 'We recognise many of the areas for improvement identified in the report.
'Monitor is engaging with a wide range of stakeholders to make sure the future pricing and payment system works effectively to help deliver affordable, quality care to patients. We will give this report careful consideration as we work with the NHS Commissioning Board to develop our long-term pricing strategy.'