By Vivienne Russell  | 30 August 2012
NHS hospitals are improving the accuracy of the information they record for the payment by results funding system, the Audit Commission said today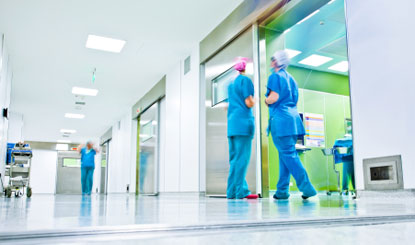 The watchdog conducts a regular audit of the quality of clinical coding details collected by hospitals and reports annually on progress. The data underpins the payment by results tariff, which distributes funding to hospitals based on activities carried out.
Clinical coding has gradually improved since the system began, the auditors said, with average error rates dropping each year and a narrower range of error.
But the commission added that individual trust performance varied widely, and some were consistently poor performers.
Andy McKeon, the Audit Commission's managing director for health, said: 'Payment by results can only ever be as good as the data that underpins it [and] health service providers can still do more to improve data quality. For example, it was disappointing that only a half of trusts had made good progress in implementing previous audit recommendations.'
McKeon called on commissioning bodies to be 'more robust' in seeking assurances on data quality and the steps trusts were taking to improve it.
More than 33,000 episodes of care carried out in 2011/12 were audited as part of the commission's payment by results assurance programme. The programme is continuing in 2012/13 and is being undertaken by Capita on behalf of the commission.