By Vivienne Russell | 15 April 2014
A financial crisis in the NHS is drawing closer, with one in eight trusts and clinical commissioning groups likely to have overspent their budgets for the year just ended, the King's Fund said today.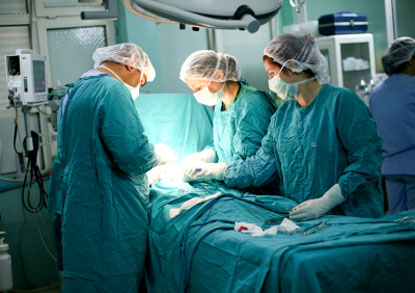 Its latest quarterly monitoring report included a survey of NHS finance directors, which found that just 40% of those in hospitals and other providers were confident that their organisation would achieve financial balance in 2014/15. This figure falls to 16% when they are asked about their expectations for 2015/16.
Finance directors working in CCGs, however, were slightly more upbeat, although only a third were confident that they would balance their books in 2015/16.
This lack of confidence reflects concern about the implementation of the £3.8bn Better Care Fund, which aims to boost joint working between the health and social care sectors from April next year but will see £1.9bn transferred out of the NHS, the King's Fund said.
To compensate for the loss of funds, hospitals will need to reduce emergency admissions by 15%, according to NHS England projections. But almost 70% of hospital finance directors surveyed said this was 'very unlikely' to happen.
Despite this lack of financial confidence, the monitoring report also revealed that the NHS continues to hold up well against key performance indicators.
The proportion of patients waiting longer than four hours in A%E stayed within the government's 5% target range and health care-acquired infections remain at historically low levels. Pressure on waiting lists is growing, however, with 9.6% of patients waiting longer than 18 weeks for inpatient treatment in January, the highest proportion since June 2011.
Commenting on the findings, Richard Murray, director of policy at the King's Fund, said: 'The NHS has coped well during the winter and avoided the A&E crisis that was so widely predicted.
'However, as the implications for hospitals of implementing the Better Care Fund sink in, there is a growing recognition that the NHS will face a financial crisis in 2015/16, if not before. It is now certain that the next government will need to find more funding for the NHS or accept significant cuts to services.'