By Vivienne Russell | 22 November 2012
Housing groups and councils have today called for borrowing powers to build 60,000 affordable homes, saying the investment would boost economic growth by 0.6%.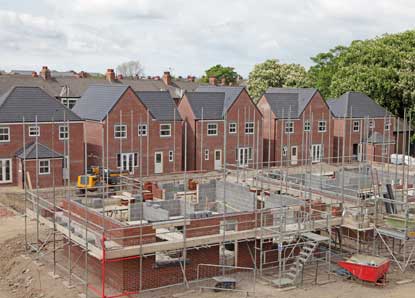 A report by the National Federation of Arm's-Length Organisations, backed by four other bodies, says the current Whitehall-imposed debt ceiling on councils stops them from exploiting the value tied up in their housing stock.
The other organisations are the Local Government Association, the Chartered Institute of Housing, the Association of Retained Council Housing and the Councils with Almos Group.
Let's get building says a more liberal borrowing regime would give councils access to an additional £7bn. This would allow 60,000 new homes to be built over the next five years, creating jobs and generating extra revenue for the Exchequer.
The report notes that 92p out of every £1 spent on building in the UK stays in the country, while 56p of that is returned to the government in tax.
Changing the way government debt is measured would ensure council borrowing did not inflate government-borrowing levels, the organisations said. Indeed, they claim such a change would bring the UK more into line with international regulations already used by the market and bodies such as the International Monetary Fund to assess debt.
Sue Roberts, chair of the NFA, said: 'It is universally accepted that Britain needs more houses in general and in council and affordable housing in particular, the demand is acute and growing. We need workable solutions that deliver results quickly. We believe this report presents a cogent and compelling case for action and would urge the government to respond positively to our proposals and recommendations.'
Mike Jones, chair of the LGA's environment board, added: 'With house building stalled and a lack of finance for development, now is the time to lift the restrictions on local government's ability to invest in housing to provide the homes we so badly need and to release millions of pounds of economic activity and jobs in construction.'
He stressed that councils had a proven track record of responsible borrowing and excellent credit ratings. 'We need the Treasury to free up councils to get local economies growing and play their part fully to provide the new housing the country desperately needs.'