By Richard Johnstone | 26 March 2012
The abolition of the Housing Revenue Account subsidy system later this week will free up councils to invest more in affordable homes, the Local Government Association has said.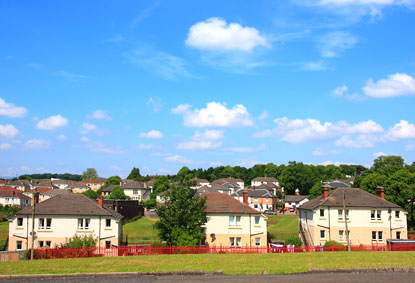 From April 1, local authorities will retain the council house rents raised in their own areas, as the current pooling of rents, and redistribution to cover maintenance costs, ceases.
Each of the 171 councils that own housing stock will also take on a proportion of the historic council housing debt as part of the change, decided based on affordability of in a 30-year business plan.
The end of the 'bureaucratic Whitehall mechanism' of pooling will provide around 14% more funding for investment in affordable housing, the LGA predicted today.
Under the national HRA, the funding allocated to councils for repairs and maintenance has been calculated annually, so the new system will also allow councils to plan for the long term, the group added.
The one-off debt adjustment will take place on March 28, ahead of the localisation.
For 35 councils that currently receive a subsidy, the government will pay off £6bn worth of loans, reducing the debt they take on when they become self-financing.
The 136 authorities that are currently net contributors to the central pot are to borrow from the Public Works Loan Board to make a 'buy-out' payment to government the same day. The LGA say these councils will take on more than £13bn of housing debt in total.
Clyde Loakes, the vice-chair of the LGA's environment and housing board, said the reform is 'based on an acknowledgement that councils are best placed to make decisions about how they spend money raised locally'.
He added: 'Not only was the old system hugely complex, it was unfair. It effectively involved an ever-increasing proportion of rents disappearing to the Treasury, leaving council landlords with inadequate resources to improve housing.'
The total housing debt, including any PWLB loans, taken on by a council will also act as a cap on housing-related borrowing in future years.
However, the Office for Budget Responsibility's Economic and Fiscal Outlook, published alongside the Budget, concluded last week the reform was likely to increase public borrowing, possibly by as much as £900m.
This led Chancellor George Osborne to threaten that, if this projection is accurate, 'the government will take action to address the increase in public debt'.
But Loakes added that councils interested in 'leveraging in' more cash for affordable housing are already finding their ability restricted by the cap.
The possible revision has also concerned the Chartered Institute of Housing, which said the comment was 'very concerning' as councils prepare to implement the new system.
Chief executive Grainia Long said: 'Ministers stated during the passage of the Localism Bill that once set these caps wouldn't be changed. The statement made in the budget today may mean this promise is set to be broken and if so will severely disrupt council plans.'