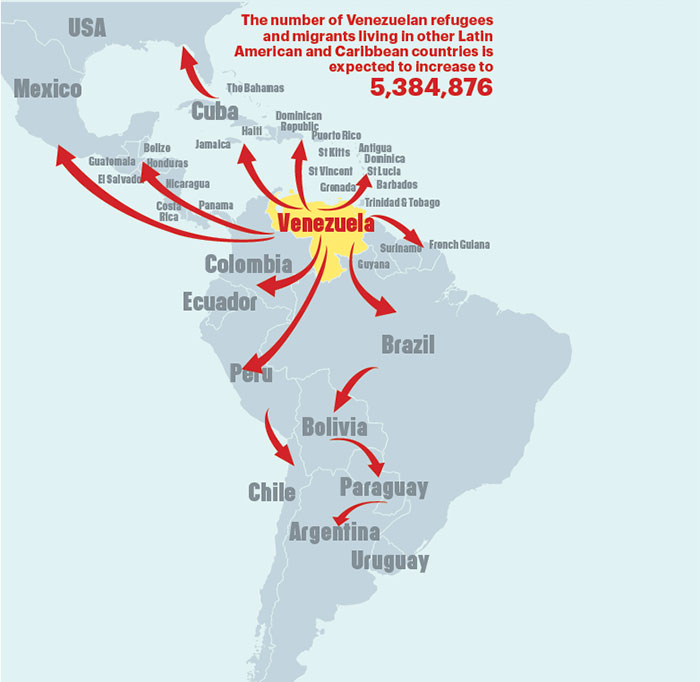 IDB funds aim to ease tensions in Latin America
The Inter-American Development Bank is allocating funds to help Latin American countries integrate newcomers and defuse tensions amid "unprecedented and sudden" migration flows. Since 2015, 3.5 million migrants from Venezuela have crossed into neighbouring countries. The UN projects that, by the end of 2019, there will be 5.4 million Venezuelans living in other Latin American and Caribbean states.
Migration flows from Haiti, Nicaragua and the 'northern triangle' countries of Central America are also accelerating, placing pressure on public services.
The International Monetary Fund, meanwhile, says Venezuelan migration is expected to contribute to a rise in growth in Colombia to 3.6% this year and next.
Increase investment in public health, charities urge
More than 80 charities, mayors, think-tanks and umbrella groups have signed a letter written by Cancer Research UK, calling on the health and communities secretaries to increase investment in public health.
Overall, it notes, the public health grant is expected to see a £700m real-terms reduction between 2014–15 and 2019–20 – a fall of 23.3% per person.
It added that local authorities have made efficiencies through better commissioning "but cuts are nevertheless impacting frontline prevention services".

The UK spends £97bn of public money on treating disease and only £8bn preventing it
Prevention services can relieve pressure on the health service, with obesity alone estimated to cost the NHS £5.1bn every year
The majority (56%) of local authorities are no longer able to offer a stop smoking service to all smokers

Raise over-stretched EU budget, says OECD
The OECD says the budget of the European Union is too small and is being "stretched" by the challenges of integration and technological change. The 2018 annual EU budget was €160bn (£140bn), which represents 1% of the bloc's total GDP and around 2% of the public expenditure of EU countries. The OECD says this is already stretched.

African countries receive Cyclone Idai funds
The World Bank is channelling a further $545m to Mozambique, Malawi and Zimbabwe to help them cope with the aftermath of Cyclone Idai in March. One of the worst storms on record in the southern hemisphere, it left more than 1,000 people dead and thousands more missing.

Australia counts cost of funny money
Australia's central bank has admitted that 46m new $50 notes with a spelling error have been circulated. Released last October, the note includes an excerpt of the first speech to parliament of Edith Cowan, Australia's first female MP, which reads: "It is a great responsibilty [sic] to be the only woman here…"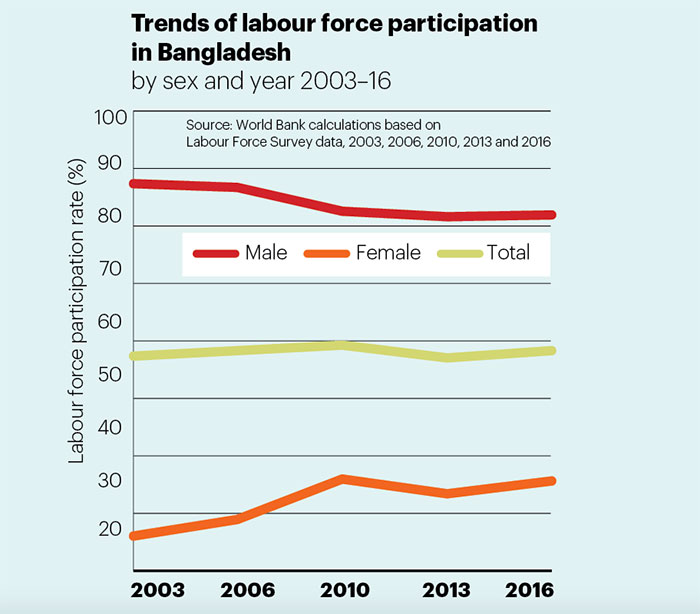 Bangladeshi women key to growth
Women may hold the key to prosperity in Bangladesh, according to a new World Bank report that sees gender equality as an important spur to growth.
Bangladesh is among the few South Asian countries to have increased female employment in the past decade while slashing the wage gap between men and women. But women still have limited choices, control and decision-making power over their employment, finances and economic assets.
The report, Voices to Choices: Bangladesh's Journey in Women's Economic Empowerment, says that the female labour force participation rate in Bangladesh increased from 26% to 36% between 2003 and 2016.
"Bangladesh's female labour force participation is lower than that of Nepal (80%) and Vietnam (77%), and lifting social and economic barriers will help… unlock a significant part of the country's productivity," the report says.
Nonetheless, women's participation in the workforce is less than half the rate for men.

Key digital programme 'underperforming'
Verify, the government's flagship digital programme, which was launched in 2016 enabling people to securely access online government services, has not delivered value for money and is missing key targets, according to the Public Accounts Committee.
"The programme has not delivered value for money and members of the public using the system have been hampered by a catalogue of problems, including difficulty signing up and accessing multiple government services," a PAC report said.
About 25 million people were projected to use the programme by 2020, but only 3.9 million people were doing so as of March 2019 – less than one sixth of the target
The Government Digital Service also predicted that the programme would be used by 46 government services by March 2018, but by March this year only 10 services were using it
An estimated £2.5bn worth of expected benefit was originally outlined for the project over a 10-year period, but the GDS has since lowered this to £366m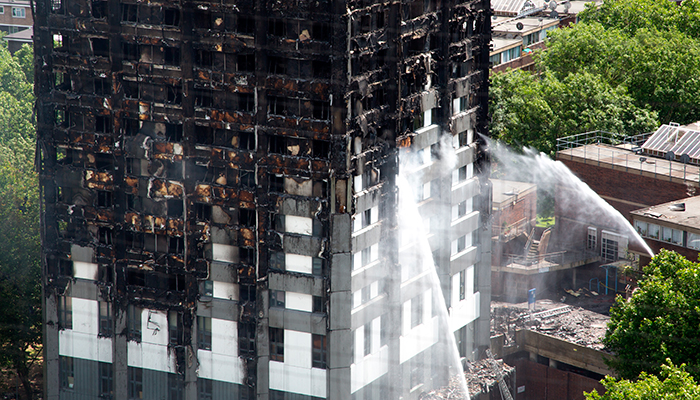 Grenfell cladding fund 'too late'
Charities and trade bodies have criticised the time it has taken the government to launch a £200m fund to remove Grenfell-style cladding from private high-rise buildings. The fund will support work to remove the cladding from about 170 privately owned buildings.
According to the government, work is yet to start on removing and replacing aluminium composite material (ACM) cladding on 166 private buildings, compared with 23 in the social sector.
Communities secretary James Brokenshire said: "Although temporary [safety]measures are in place, too many owners are treating this as a permanent fix. Others are trying to pass on the costs to residents."

Grenfell stats:
166: private buildings on which work is yet to start to remove and replace cladding
23: social sector buildings that have yet to see cladding replacement begin