At a CIPFA-organised event in December last year, Julia Goldsworthy, chair of CIPFA's Brexit advisory commission, told councils to begin preparations for "any kind" of Brexit.
The Ministry of Housing, Communities and Local Government has promised English councils they will share a £35m pot to help them "prepare and respond to Brexit".
Melanie Dawes, permanent secretary at MHCLG, told the housing, communities and local government select committee last week that the announcement of where this will go will be made "soon". Although, local authorities will not get the money until April at least, as the MHCLG has said the money is for the financial year 2019-20 – after the 29 March, the date the UK is scheduled to leave the EU.
In a snapshot poll of six councils, PF has discovered councils have started drawing up contingency plans to deal with any possible effects on their communities of Brexit. But how are they going to fund them?
Five of the six councils that responded to PF's poll said they had no specific funds set aside and with the uncertainty of where the government's £35m is going, they were looking at using unallocated reserves to fund any contingency plans put into action.
Kent, which is also home to the major port of Dover [pictured below left], said it had some concerns about a no-deal scenario and "congestion on approaches to Port of Dover and the Channel tunnel and any resultant implications for the wider road network".
A spokesperson from Kent said: "This has possible implications for staff getting to work and service delivery, including social care and schools." But it is relying on government funds to help pay for its contingency plans.
Warwick District Council, North Tyneside Council, Cumbria County Council, Kent County Council, Liverpool City Council and Cheshire and Chester West Council all told PF that they have no specific pot of cash set aside for Brexit costs.
North Tyneside said: "The authority has a strategic reserve that it would call on in the event of additional costs that could not be contained within budget. The reserve is currently just over £14m, it is there to manage all day to day financial risks not just those that may arise as a result of Brexit."
Liverpool council said: "The council currently has a reserve of £1.5m set aside to deal with contingencies, which could be utilised in the event of mitigating the impact of Brexit."
The council said that it was liaising with neighbouring authorities, the NHS, emergency services, port and airport authorities on a no-deal Brexit scenario.
Liverpool's spokesperson added the council was "hopeful" that it would receive funding from MHCLG but added it was "not yet aware of what the arrangement will be for distributing this funding".
Cheshire and Chester West Council said it has been discussing what will happen in the event of a no-deal. A spokesperson said: "The council has a suite of emergency [plans] which could be implemented to cover any issues affecting the council, including as a result of a no-deal Brexit."
They added: "No separate funds have been set aside [for this]."
The local authority told PF it had "not received any funding, or an indication of any allocation regarding the £35m MHCLG funding for Brexit preparations".
As PF highlighted last year, council reserves in England have been going down every year since 2015. CIPFA and the Institute for Government warned in the Performance Tracker in 2017 that Westminster needed to "pay attention to any signs that local authorities are running down their reserves to plug gaps in day-to-day spending".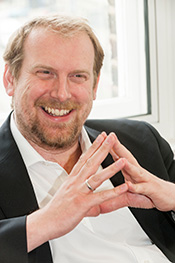 Jonathan Carr-West [pictured right], chief executive of the Local Government Information Unit, expressed concern that councils were turning to their shrinking reserves.
He told PF: "Councils have once again been left to deal with uncertainty created in Westminster. And, of course, given the level of cuts to council funding, local authorities have no financial room for manoeuvre and will have to turn to reserves - already much depleted - to meet any new expenditure arising from Brexit."
Carr-West also noted that councils will be the first to deal with any civil unrest and issues with transport that may occur.
"As front-line responders, they will be directly involved in dealing with any civil unrest or transport chaos. Prudent councils will be assessing their readiness in all these areas, but it's impossible to make specific plans until the situation is clearer," he said.
Jonathan Werran, chief executive of the Localis think-tank, said the lack of direction from central government on planning for Brexit was a "mystery".
He told PF: "I don't think local government has done well, in terms of receiving support for Brexit, especially given local authorities' clear leadership role.
"The fact that councils are not being given a fair suck on the bottle is rather pernicious given the primacy of place-based responses to either civil emergencies or increased role of city regions in marshalling the trade and exports."
---

'The fact that councils are not being given a fair suck on the bottle is rather pernicious given the primacy of place-based responses to either civil emergencies or increased role of city regions in marshalling the trade and exports.'

Jonathan Werran, chief executive of Localis

---
Even when the £35m is eventually allocated, Clive Betts, chair of the housing, communities and local government select committee, believes it will not be enough.
He told PF: "If things got very serious with a no-deal situation, councils will be dealing with food and medicine shortages and [coping with] real concern from the public."
"There are endless responsibilities, so councils have to have contingency plans with the police and others and I just don't see that £35m spread amongst all the councils is going to be anything like sufficient."
Betts suggested that some councils with ports – like Kent and Liverpool – may experience major traffic congestion. A council document produced in December showed that Kent has plans to use nearby Marston Airport's runway to divert freight traffic in the case of a no-deal Brexit.
Betts told PF last week the MHCLG received just half the funding it asked for to deal with Brexit. Earlier this month, The Telegraph revealed James Brokenshire had written to chancellor Philip Hammond concerned councils faced an "increased risk of disruption" if there was a no-deal Brexit and central government was not giving them enough money to prepare for that.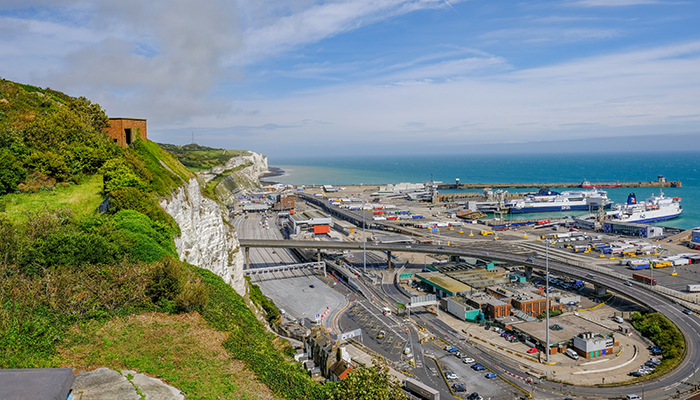 Kevin Bentley, chair of the Local Government Association's Brexit taskforce, said: "Councils are taking a lead on preparations for Brexit and are as prepared as they can be for it given the lack of information and uncertainty surrounding the process.
"There remains resource, information and advice gaps that councils are facing while helping their communities prepare which are amplified under no-deal but would remain to some extent under 'a deal' with a transition period.
"While it is important to stress that business and communities are being well supported by councils as the nation prepares to leave the EU, the LGA continues to identify the issues which need to be addressed at a national level to ensure more effective local work."
An MHLCG spokesperson said: "MHCLG is committed to working with local government and local leaders to ensure they are adequately prepared to respond to any Brexit scenario.
"The department received £35m from Treasury and will shortly announce the allocation of this funding to local authorities to support with their Brexit preparations."
Last week, PF heard from Stephen Kinnock, chair of the APPG on post-Brexit funding, who was concerned over the lack of detail on the money that will replace EU funding for the regions after Brexit.