Stephen Kinnock, who chairs the all-party parliamentary group on post-Brexit funding, said a promised consultation on the UK Shared Prosperity Fund had still not materialised.
"There is a general sense of deepening anxiety about the lack of progress. We were promised a consultation would be published before Christmas but there is still nothing," he told PF.
Kinnock, who is Labour MP for Aberavon, revealed that Northern Powerhouse and local growth minister Jake Berry had not responded to requests for a meeting.
"I find it deeply troubling that we have requested a meeting with Mr Berry and we still haven't got that in the diary and we don't know when the consultation will launch," he said.
"It's causing tremendous anxiety and uncertainty, for the hundreds, if not thousands of stakeholders including local authorities, trade unions and third sector bodies."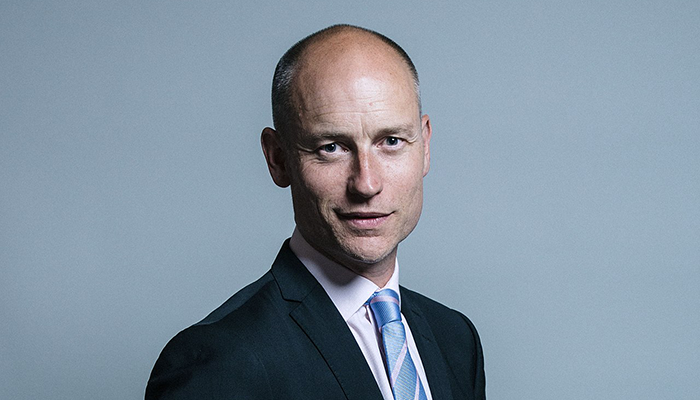 Kinnock (pictured right) noted that the Welsh Government was also "very concerned by the lack of meaningful engagement" from Westminster and had set up its own taskforce, which will run in parallel to the UK government's.
The UK Shared Prosperity Fund was promised in the Conservatives' 2017 election manifesto. The party said the fund would be "specifically designed to reduce inequalities between communities across our four nations". The manifesto also claimed the new fund would be "cheap to administer, low in bureaucracy and targeted where it is most needed."
It will replace the European Regional Development Fund, which promotes balanced development across the EU, and the European Social Fund, which invests in employment-related projects.
Together, these funds make a contribution to the UK of £1.3bn a year. The current funding round runs from 2014 until 2020.
Areas receiving significant amounts of EU funding currently include Cornwall, Tees Valley and Cumbria.
Kinnock told PF that, beyond 2020, "none of the regions should receive a penny less" than they currently get.
But he said there was an "opportunity" to redesign the way the funding is distributed.
"The funding should stay the same [but] we are not saying that the way the programme is designed and delivered should remain the same. I think there are question marks over the top-down, one-size-fits-all approach under the current EU structural funds.
"This is actually an opportunity for us to rethink it and make it more user friendly, more driven by local ownership," he said.
The Local Government Association agreed that local areas must not be left facing "huge financial uncertainty".
Kevin Bentley, chair of the LGA's Brexit taskforce, said: "The clock is ticking and we are running out of time to put in place a successor investment programme that works for local communities and businesses.
"Without a clear timetable of action, there is a risk that billions of pounds of investment into our communities will be lost and local areas and economies will be denied desperately-needed funding."
A government spokesperson claimed there had been "great progress" on the design of the UK Shared Prosperity Fund.
"Consultation events have been held across the UK, in order to aid policy development," they said.
"The UK Shared Prosperity Fund consultation will build on these conversations and we intend to consult shortly."
Photo: Chris McAndrew