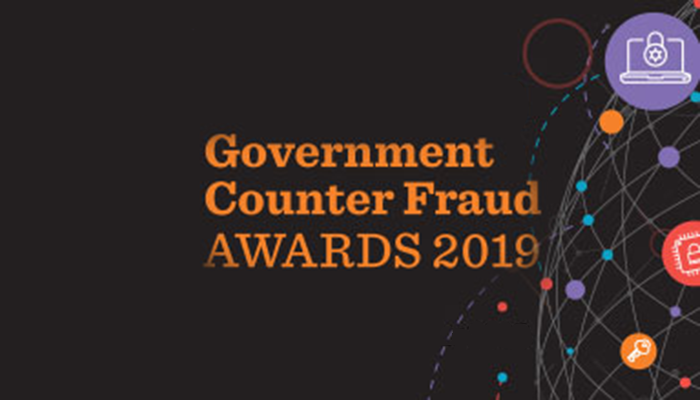 The Charity Commission for England and Wales and the Fraud Advisory Panel took home the prize for outstanding international collaboration for their work on Charity Fraud Awareness Week 2018.
The campaign, which ran between 22–26 October, brought together international partners stretching as far as the US, Australia and New Zealand to promote awareness and share good practice in tackling fraud and financial crime
Employing a mixture of social media activity, live events, and free online resources such as webinars and helpsheets, the campaign engaged charities, regulators, professional advisers, representative bodies and law enforcement.
The campaign offered everyone involved in the charity sector the opportunity to take part in internationally co-ordinated efforts to raise awareness about: common types of charity fraud, how to spot warning signs, how to protect charities, donors, funders and beneficiaries and how to report charity fraud. Daily themes covered cyber-fraud, grant fraud, due diligence, donation fraud, insider fraud, whistle-blowing, bank fraud, and moving money safely.
Supporters were encouraged to get involved by organising their own activities, sharing the free resources, entering the Charities Against Fraud Awards (UK only) and joining the conversation under the campaign hashtag #CharityFraudOut.
As part of the efforts, 12 free places were offered to charity staff to take part in an Accredited Counter Fraud Specialist training course.
The campaign was widely covered in the media, with over 65 separate mentions in blogs, articles, TV and radio – excluding those in Australia and New Zealand.
In the US half of all states participated in the online campaign, with the Federal Trade Commission and the Federal Bureau of Investigation among the top promoters.
Potential Twitter impressions for the campaign hashtag have grown over the last three years from 1.3 million in 2016, 9.9 million in 2017 – more than doubling in 2018 to 19.9 million.
Tracy Thorleifson, coordinator, Federal Trade Commission, said: "Joining provided the US Federal Trade Commission a timely opportunity to spotlight our important donor education message immediately before the start of the annual giving season. Kudos to the UK team for taking a great idea and making it global."
Mia Campbell, head of the Fraud Advisory Panel, said : "Charity fraud is not a victimless crime. It hurts those most in need, and we need to do whatever we can to prevent charitable assets from being diverted into the hands of fraudsters. This is why our efforts to bring together UK and international partners is a crucial part of building the sectors defences."
Alan Bryce, head of development, Counter Fraud and Cyber-Crime Charity Commission, said: "Perhaps the most striking change of all has been the shift in the public's view towards charity fraud, and the positive impact this is now having. Just a few years ago only a relatively small number of charities were willing to talk openly about fraud, fearful of the negative impact that would have on public perception of their charities.
"Views are changing fast and for the better. For example, during our International Charity Fraud Awareness Week campaign in 2018 we undertook an online survey which found that a remarkable 93% of the public now think it very important for charities to play their part in the fight against fraud. "
Charity Fraud Awareness Week 2019 is taking place between 21–25 October. For more information and to download the supporter's pack please visit https://www.fraudadvisorypanel.org/charity-fraud/charity-fraud-awareness-week/