Quick wins
Gender inequality waste of money: Economies of 141 countries lost out on $160trn in 2014 because of differences in earnings between men and women, according to a report from the World Bank. "The world is essentially leaving $160trn on the table when we neglect inequality," said chief executive Kristalina Georgieva.
Rising emergency healthcare demand: More than 5.87 million people went to A&E in England in January, February and March 2018, according to figures from NHS Improvement. This was 220,000 more than in the same period last year, owing to "one of the most challenging winter periods that the NHS has had", said the regulator's report.
Royal Bank of Scotland shares sale loss: The UK government lost £2bn in the sale of a 7.7% stake in RBS. Institutional investors paid much less than the 502p the government paid when it rescued RBS after the financial crisis. Whitehall now has a 62.4% stake in the bank, which it bailed out for £45.5bn in 2008.
What do you think of caps?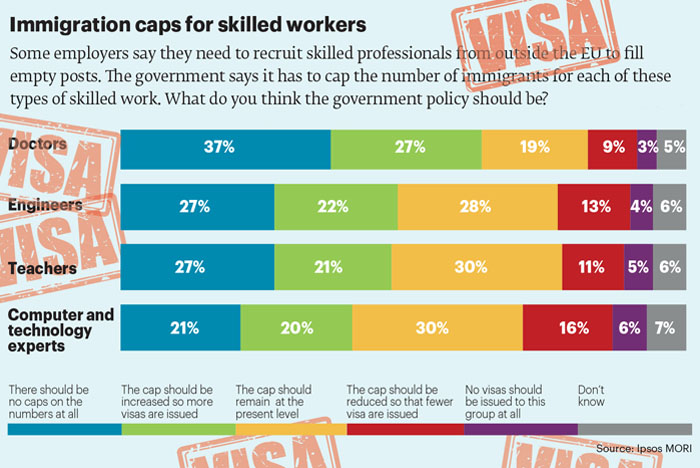 More than half the public in Great Britain believe visa caps for non-EU applicants should be relaxed for skilled workers, according to an Ipsos MORI poll.
More than a third (37%) of 1,015 adults interviewed in May believed there should be no cap for doctors, while a quarter (27%) felt it should be increased.
A quarter (27%) said there should be no cap for teachers and 21% wanted it increased.
One fifth of those interviewed (21%) thought there should be no cap for computer and technology experts and another 20% believed it should be raised.
Budget cuts hit childhood obesity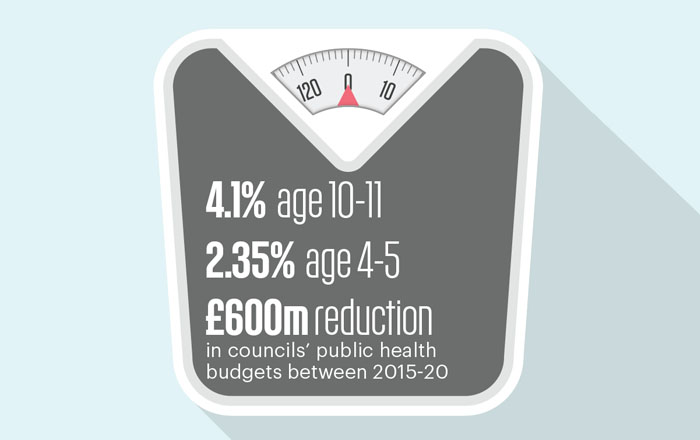 Of children aged 10 to 11 in England, 4.1% were severely obese in 2016-17, according to Local Government Association analysis of Public Health England figures.
The figure for severely obese children aged four and five was 2.35% in the same period.
The LGA called for the government to give councils increased funds and powers to tackle the issue. It blamed a £600m reduction in councils' public health budgets between 2015-16 and 2019-20 as a contributing factor to rising child obesity.
Care about Lords?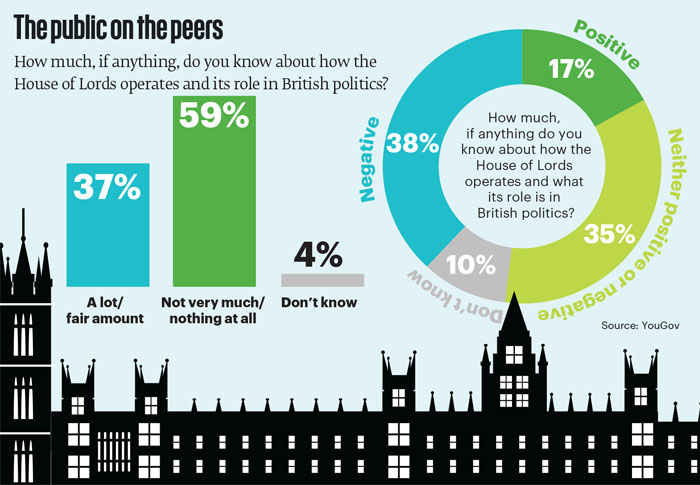 It appears most people don't know anything about the Lords, and, if they do, they have a negative opinion.
According to a YouGov poll of 1,654 adults in Great Britain, 59% didn't know very much or anything at all about the upper chamber. Thirty-five per cent said they had neither a negative nor positive view of the Lords, while 38% said they had a negative view. Seventeen per cent of those surveyed had a positive view of the upper house.
More people who voted leave in the 2016 Brexit referendum (52%) had a negative view than remainers (26%).
Mind the ethnic diversity gap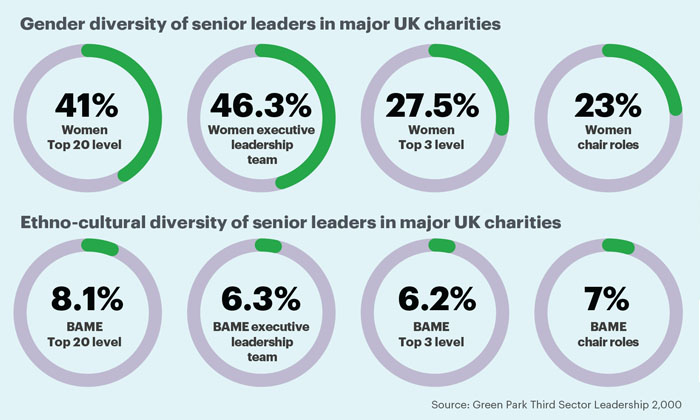 Just 8.1% of senior positions in major UK charities are held by ethnic minority leaders, an annual survey by executive diversity expert Green Park showed.
It also revealed that 34 of the 100 major UK charities have "no ethno-cultural diversity in their senior leadership team; all their leaders, whether voluntary or professional full-timers, are white".
The third sector fared a little better on gender diversity, with 41% of senior positions in major UK charities being held by women. This is far higher than the FTSE 100 benchmark of 24.3% women in top positions.
Fossil fuel subsidies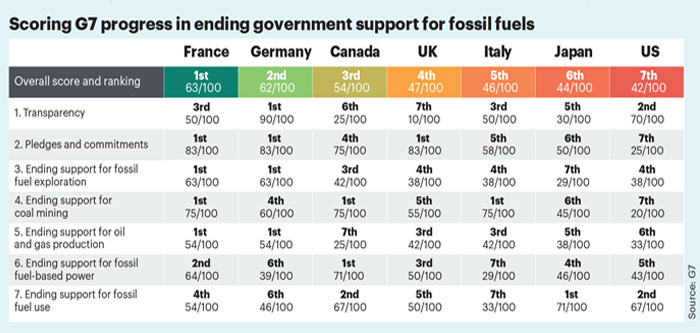 France is doing better than the other G7 countries in ending subsidies for fossil fuels, a study by the Overseas Development Institute concluded. The country was given a 63% overall score for its progress.
Germany was second at 62%, while the UK was in 4th place (47%) and the US was bottom with 42%. The report noted that G7 countries still gave at least $100bn annually in 2015 and 2016 for the production and consumption of oil, gas and coal at home and abroad.
The US supported fossil fuel production with $25.97bn in fiscal resources and $1.45bn in public finances in the 2015–16 period.
Topping out time
A topping out ceremony was held at the top of the Elizabeth Tower – popularly known as Big Ben – at the end of May, when the final piece of the 98m high scaffolding was put into place. The Grade I listed building is currently undergoing a major restoration project. The steel structure around the tower weighs 800 tonnes, and has taken just over a year to complete.
Tom Brake, spokesperson for the House of Commons Commission, said: "This is
the most significant programme of works in Big Ben's 159-year history."
The ceremony was preceded by traditional bagpipe music and the company carrying
out the conservation work – Sir Robert McAlpine – attached an evergreen bough to the scaffolding.