Quick wins
Child funerals: The prime minister has agreed to fund the costs of children's funerals following a cross-party campaign. Each year, an estimated 4,350 children die before the age of 18 and parents are left to pay council fees for burials and cremations, which can amount to thousands of pounds.
Polar weather potholes: Councils in England will receive a £100m funding boost to repair potholes in the wake of this winter's severe weather, transport secretary Chris Grayling has announced. Areas that will receive the most from the pothole and flood resilience fund include Devon (£4.5m), the North East (£4.5m) and Norfolk (£3.5m).
Council tax rise confirmed: The average council tax bill in England in 2018-19 will rise by 5.1% compared to the last financial year, the government has confirmed. Figures from the Ministry of Housing, Communities & Local Government show that average band D council tax bill will increase by £81 to £1,671.

Attitudes to immigration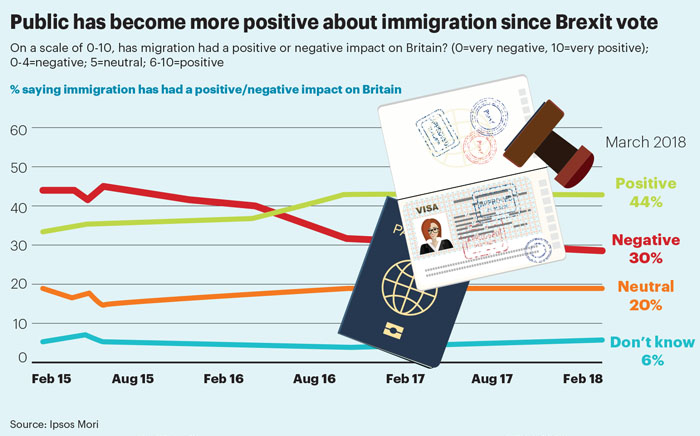 Attitudes to immigration have notably softened since the EU referendum in June 2016, Ipsos Mori has found. The pollster said more people now have a positive than a negative view. Before the EU vote, attitudes to immigration were more negative than positive.
However, Ipsos Mori noted differences by party support and between remain and leave voters. A majority (57%) of Labour voters expressed positive attitudes towards immigration, while Conservatives were split on the issue, with 35% saying it had been positive and 39% saying negative. Remain voters were also significantly more in favour of immigration than leave voters.
Just over half (54%) of people want immigration to be reduced.
Basket cases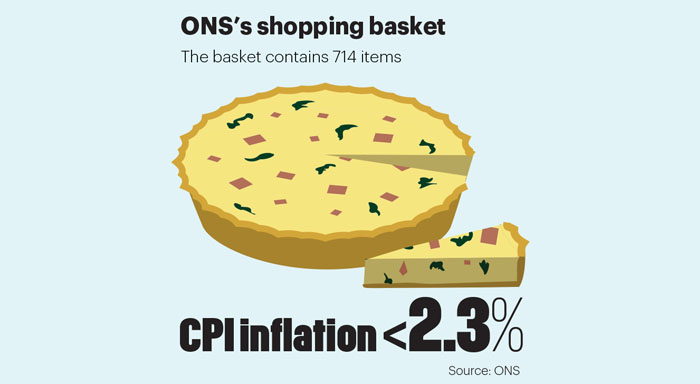 Quiche, raspberries and ready made mashed potatoes have been added to the ONS's basket of goods used to calculate inflation. The basket contains 714 items, and 36 changes were made.
Food items cast out of the basket included pork pies, edam cheese, peaches and nectarines.
Girls' leggings, body moisturising lotion and action cameras have gone in the basket, as have adult-supervised soft play sessions. The cost of lager in a nightclub has been removed as nightclub attendance has declined.
Senior statistician Philip Gooding said: "Every year, we add new items to the basket to ensure that it reflects modern spending habits."

Centre forward?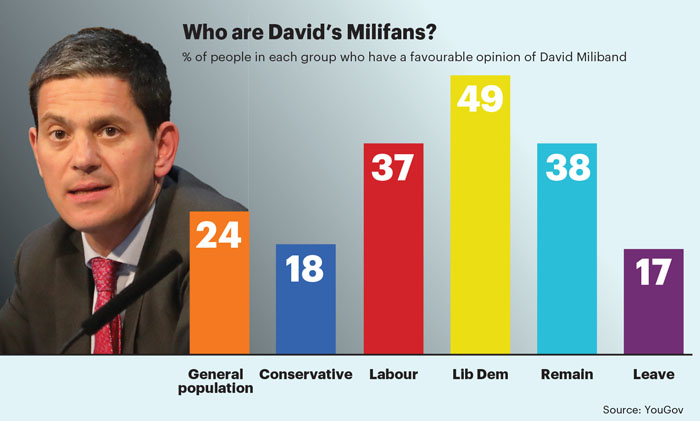 With much talk of a new centrist party, attention has turned to who might lead it. Many eyes are on former Labour cabinet minister and Tony Blair protege David Miliband, who quit the Commons in 2013 to lead the International Rescue charity. But who really likes him?
YouGov research found Miliband is most popular with Liberal Democrat voters, almost half of whom have a favourable attitude. He's considerably less popular with Labour voters, where just 37% of people like him, and quite unpopular with Conservatives – only 18% have a favourable attitude. Remainers are much more likely to be well disposed to David Miliband than Leavers.

Sure Start closures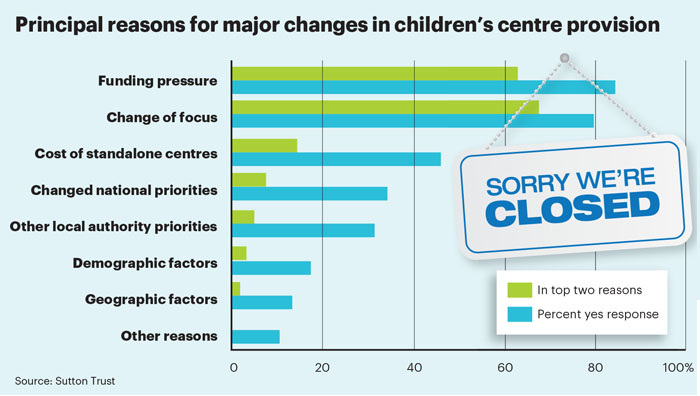 Funding pressures are widely believed to have been behind decisions to close Sure Start children's centres.
Eighty four per cent of authorities that responded to a survey by the Sutton Trust blamed budget cuts for changes in provision; a change of focus in the programme was given as the second most important reason for closure.
The trust's April report also claimed that the government had underestimated the number of Sure Start centre closures in England by half.

Sharp increases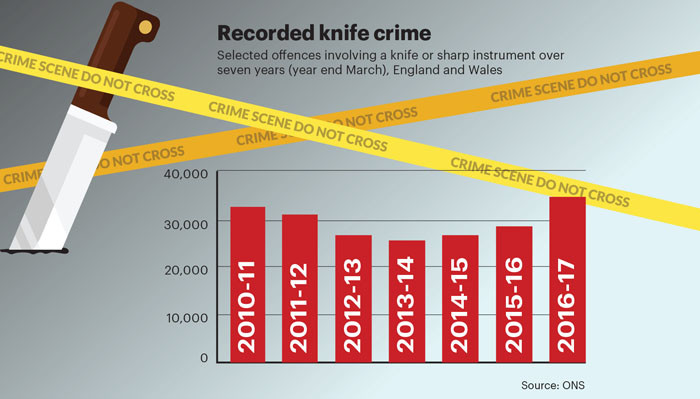 Knife crime has reached its highest level in seven years, according to Office of National Statistics figures cited in House of Commons library research. In the year ending March 2017, there were 34,700 offences involving a knife or sharp instrument in England and Wales.
The research said the increase was directly related with improvements in recording practices. London recorded the highest rate of 137 offences involving a knife per 100,000 population in 2016-17, an increase of 23 offences from 2015-16. Surrey had the lowest rate of four offences per 100,000 individuals.
Sweet returns
The soft drinks industry levy – or sugar tax – took effect on 6 April. It raises 18p per litre on drinks with 5g-8g of added sugar per 100ml and 24p per litre on drinks with 8g of added sugar or more per 100ml.
It is expected to raise £240m a year, which will help fund primary school exercise programmes and breakfast clubs.
The sugar tax is intended to help tackle childhood obesity, which cost the NHS in England an estimated £5.1bn on overweight and obesity-related ill health in 2014-15.
According to the government, more than half of soft drinks manufacturers have reduced sugar content since the tax was announced in March 2016.
Public health minister Steve Brine said: "Teenagers consume nearly a bathtub of sugary drinks each year on average.
"The levy is a ground-breaking policy that will help to reduce sugar intake, while funding sports programmes and nutritious breakfast clubs for children."