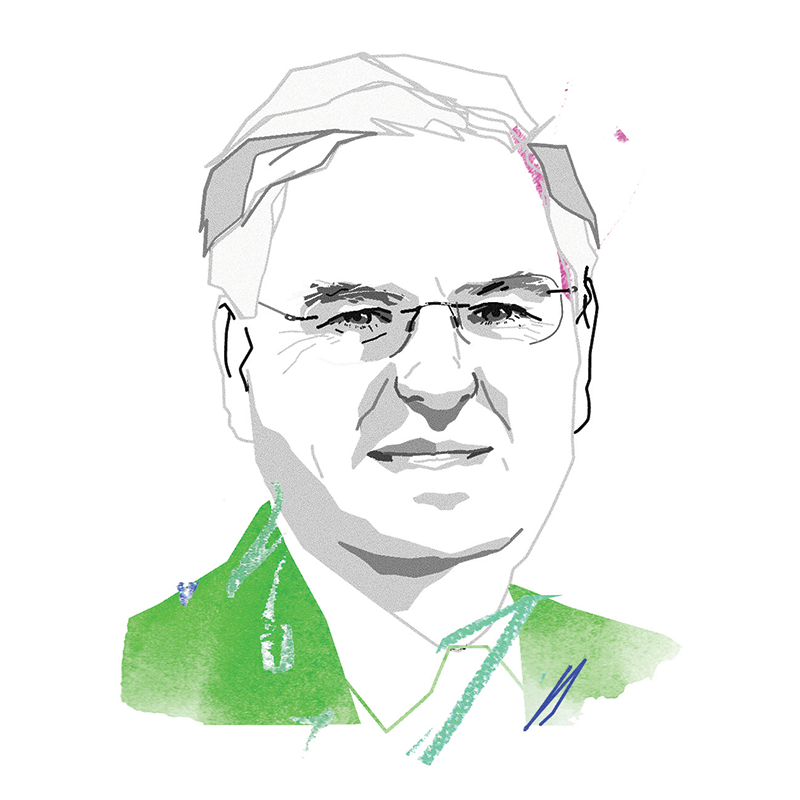 THE INCLUSION OF environmental, social and governance (ESG) information as part of corporate reporting began in the early 2000s and has been rising in prominence ever since. It is in many ways, therefore, still a new construct.
Nonetheless, the private sector has been making great strides in accounting for and reporting reliable, comparable, and relevant ESG data.
Historically, ESG reporting has taken place outside of regulatory submissions drawn up by accountants and their colleagues.
But with an increasing focus on reliable data from organisations by shareholders, communities and policymakers, the public sector must follow suit.
We can all see the impacts of climate events happening around us.
Extreme weather, droughts and wildfires threaten to harm our environment and how we interact with it.
We are hearing murmurs of concern from the public as they recognise and experience the human health impacts of extreme weather, such as reduced air quality from the rampant and widespread wildfires we have seen recently.
Governments and policymakers continue to enact proactive measures but are often called to react to and fund recovery for the aftermath of natural disasters.
The rise in attention given to climate risk is just one of the reasons the demand for sustainability information has grown over the past decade.
It illustrates what is perhaps the most recognisable piece of the 'sustainability puzzle', a confluence of issues that, when taken and addressed together, can help ensure progress meets the needs of the present but does not do so at the expense of the future.
Businesses have taken note of this and have acted.
The public sector is starting to play an increasingly large role in not only managing the negative impacts of climate events, but by assessing risk and supporting the efficient and informed transition to a lower-carbon economy.
At the same time, investors are looking for consistent, reliable data to support their decisions.
They view ESG matters as critical to understanding the full risk profile of a company and its business resilience.
Moving to integrated reporting
Accounting standard setters, such as the Financial Accounting Standards Board (FASB) and International Financial Reporting Standards (IFRS) Foundation, have issued papers highlighting the connection between ESG-related matters and the effect they have on financial statements.
Standard setters are calling attention to circumstances in which there may be a need to include amounts or disclosures related to the effect of climate-related matters in an entity's financial statements.
This is significant. It indicates that preparers and practitioners need to be aware of the possible connection between ESG-related matters and financial statements when carrying out their responsibilities.
---
'To properly evaluate the ESG data reported, we must be able to operate under a generally-accepted set of international standards of sustainability and non-financial reporting'
---
herefore, corporate reporting itself has changed. Commonly, companies are moving from strictly financial reporting to a more integrated approach.
This means that an organisation's non-financial information – such as its ESG data – is included alongside formal financial reporting.
A recent study presented by Association of International Certified Professional Accountants and the Chartered Institute of Management Accountants (AICPA & CIMA) in partnership with the International Federation of Accountants found that 91% of companies reported that some level of sustainability information is now included.
We are in a new era. Business performance can no longer be judged purely on short-term financial returns to shareholders.
Groups such as customers, workforce, society, governments and investors all demand greater organisational transparency beyond the traditional financial metrics.
Sustainability has fast become the lens through which an organisation is judged. Being able to present information of this sort means organisations can strengthen stakeholder confidence in their activities by demonstrating their performance on ethical and sustainability issues.
We all know, however, that none of this works without strong, unified standards allowing for consistent and transparent reporting.
To properly evaluate the ESG data reported, we must be able to operate under a generally-accepted set of international standards of sustainability and non-financial reporting.
Having such standards will allow the private and public sectors to work in concert – not only in regulatory submissions, but also to create better protections across the globe for ESG-related matters, such as climate-related risk.
Therefore, we continue to work with a number of international bodies responsible for the setting of standards in order to develop a set of consistent global standards that is based on the suite of existing frameworks.
We support a global approach to sustainability standards.
This approach is being pursued by the IFRS Foundation, which is currently collaborating with other standard setters in order to leverage standards from existing global frameworks.
Accounting and finance professionals play a crucial role
The accounting and finance profession has long focused on assessing and managing financial risks. The global risks we are seeing today—climate-related ones in particular—are pushing our profession to expand its remit.
The sustainability call to action affects both management and public accountants.
As core members of almost every business and non-governmental organisation, accounting and finance professionals have a pivotal role in providing non-financial and financial management information to drive business performance, develop strategies and influence decision-making.
These professionals bring a unique set of skills and knowledge to the table and can work with stakeholders to integrate responsible and sustainable practices into their business and operating models.
Without the rigour and business acumen of finance and accounting professionals, it may prove impossible to truly embed sustainability into 'business as usual'.
The profession's very nature makes it a powerful force for supporting and implementing strategies aligned to organisational goals and assuring this information and the systems.
To increase stakeholders' confidence in the reliability of a business's ESG information, organisations are engaging auditors to provide robust assurance on their sustainability information.
Independent auditors, in their public interest role, play a part in the flow of reliable information for decision-making.
Licensed professionals are held accountable to core values of integrity, objectivity and independence. This means that they are required to follow comprehensive standards of practice.
They are also subject to independent inspection, making them uniquely qualified to help enhance the reliability of ESG-related disclosures.
Partnership approach
The partnership between financial and auditing professionals is critical in guiding effective financial and non-financial decision-making for investors, as well as policymakers, governments, business leaders and the public. We are individuals, teams, and finance functions working together towards a greater good.
We own the processes, systems, data, management information, reporting, and assurance that will support our organisations' transitions to sustainable businesses. Enabled by our skill sets and powered by our knowledge of organisational governance, strategy, risk management and performance, we are well positioned to report and assure ESG information.
---
'To increase stakeholders' confidence in the reliability of a business's ESG information, organisations are engaging auditors to provide more robust assurance on their sustainability information '
---
For some time, AICPA & CIMA have been focused on sustainability efforts, playing a critical role in supporting accounting and finance professionals to anticipate, report on, and mitigate these risks, as well as provide guidance for related assurance.
We aim to achieve a balance of sustainability reporting and assurance alongside data-driven insights.
This work means that resilient organisations and accounting and finance professionals can adapt to and thrive while addressing future challenges relating to prosperity, the planet and people.
Image credit | Paddy-Mills