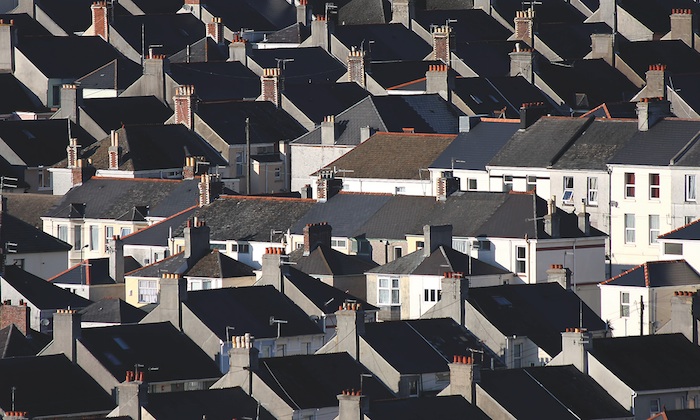 Regeneration is essential to the long term survival of our communities. However, residents worry about outside investment leading to business being driven out, community identity being lost, and housing becoming unaffordable.
As key community stakeholders, residents' concerns must be fully considered and understood to ensure projects are fit for purpose. This is why regeneration should not have a singular focus on an output, whether a new highway or business centre, but should address the wider social, qualitative, environmental and strategic outcomes for communities. Regeneration should be inclusive, and housing is a key part of the picture.
The undersupply of housing is a complex problem. It is clear that its resolution will have a significant impact on our ability to ensure the future prosperity of Britain. Currently we are falling far below the estimated 240,000 to 340,000 houses which need to be built every year according to the House of Commons Library 'Tackling the under-supply of housing in England' briefing paper.
However, overcoming this issue has proven difficult. While the paper proposes four streams of focus; building the right homes in the right places, strengthening the ability to build homes at pace, widening the range of house builders and construction methods, and helping people now with more affordable housing; this is only the broad direction of travel. It leaves many of the big issues weighing down the market unresolved. When considering the variables influencing housing numbers, and the number of stakeholders involved in housing provision, it's no wonder opinions differ over how to tackle this wicked problem.
Let's take the subject of 'land banking'. For several years, there has been frustration at the number of sites held by developers that have not been built out. A report by Molier found that, across 210,000 planning permissions for new homes in London, 55% were held by house builders and 45% were held by non-house builders. The long game played by developers with strategic holdings no doubt has an impact on the number of houses built. But to what extent is this a significant factor in the wider context?
The Independent Review of Build Out Rates by Sir Oliver Letwin did not see land banking as the primary factor in build out rates. Rather it was pinned on the 'absorption rate' which is when homes can be sold into the local market without disturbing the market price. Though some critics could say this still comes down to companies operating in a way which maximises profits without pushing forward a solution to the housing crisis. And there is clearly some issue with the current approach of the private market - the average build out time is 15.5 years.
The proposed solutions focus on diversifying supply, particularly in housing developments where homes are being built to the same specifications and only appeal to one section of the market. Letwin proposes using land capture to encourage property developers to get with the programme.
The report also proposes local authorities gain powers to compulsorily acquire large sites. These purchases would be at prices which reflect the value of those sites once they have planning permission and a master plan. While there is not yet clarity over Government's acceptance of these recommendations, action is clearly needed.
Despite the scale of the problem, there are many local authorities taking inventive approaches to undersupply. At the CIPFA Property Conference on 10 July we will be looking at Salford City Council, which reduced its vacant housing properties from circa 6000 to circa 2000 in only a few years. Their approach may not be enough to solve the problem, but placed-based action is an important part of the national puzzle.
Clearly the private market cannot or will not deliver the scale of house building required to solve the undersupply. Authorities need to find new ways to bolster supply and support local residents, even as debate rages over where government should focus its funding, and which barriers to housing delivery are more important than others.
CIPFA's Public Finance Live 2019 is the premiere event for public finance professionals in the UK, bringing focus to the major themes affecting the sector today. With CIPFA Property's Regeneration 2019 conference to be held concurrently, attendees to Public Finance Live will be able to go to both, or alternatively, you can attend Regeneration as a stand-alone conference. Sign up now for this essential event.