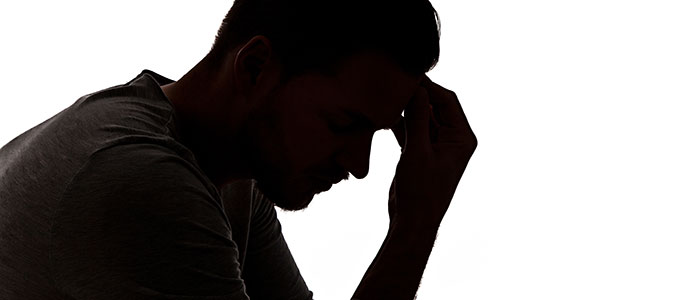 I was wary ahead of the release of my recent paper for Demos about my time on secondment from the mental health charity Mind to the Department for Work and Pensions.
I worked with many civil servants there who were genuinely committed to the same objective as me: achieving a step-change in employment outcomes for ill and disabled people. I valued my relationship with these people and didn't want to appear to question their intentions or competence.
However, by the end of my secondment I had come to the conclusion that the failure to fulfil this aspiration was the result of deep institutional and cultural problems at the department, which needed to be publicly aired and debated.
Coming from the charity Mind, where I was managing a policy and campaigns team focused on social inclusion, my role at DWP was to advise on mental health across a range of policy areas related to benefits and back-to-work support.
In practice, this meant my time was split between playing a kind of consultancy role to support those developing and delivering projects where mental health was a key issue, and proactively promoting a broader agenda around the need to rethink the department's approach to engaging with people with mental health problems.
My basic argument, set out in more detail in the Demos paper, is that if the department cannot first build trust, rapport and effective working relationships with people with mental health problems, there is little hope of supporting significant numbers of them into work.
This prerequisite applies to a whole range of 'harder-to-help' groups – ill and disabled people, people with drug and alcohol problems, ex-prisoners and people who are homeless or experiencing issues with housing.
Compared to its work with people in 'frictional unemployment' – those who, before Universal Credit would have been on Jobseeker's Allowance – the DWP has a poor record of supporting people from these 'harder-to-help' groups into employment.
Although there was some receptiveness to my argument within the department, I felt that the cultural, institutional and procedural 'norms' that drove the development and delivery of policy created fundamental barriers to a meaningful response.
The first barrier I identify in the paper is that the DWP sees employment support for these 'harder-to-help' groups inextricably through the lens of their receipt of benefits.
It is assumed that the threat of withdrawing benefits is the key behavioural tool at the department's disposal – which in turn betrays their assumption that lack of motivation is a primary obstacle to people moving into employment.
While this may prove an effective approach for people in 'frictional unemployment', for those with more complex circumstances and needs it is not only ineffective but actually undermines the very trust and rapport that is needed for a positive outcome.
The second barrier is that the DWP has a very set idea of 'how things are done' in employment support, despite consistently poor outcomes for 'harder-to-help' groups.
Because it delivers so much of what it designs, the department is both wedded to a certain approach and blinkered to alternative possibilities. This, combined with huge risk aversion, means that the type of radical redesigns that are needed to effectively support 'harder-to-help' groups never get anywhere near the table.
The final barrier is that the DWP's reputation is so poor among people from these 'harder-to-help' groups.
Even if the department was able to find a way to dramatically improve the quality of the support it provides, it would struggle to engage this cohort.
It is hard to see a scenario where the department regains sufficient trust from these groups to build the sort of relationships necessary to support people into work.
These entrenched issues with the DWP led me to the conclusion that it is simply incapable of effectively supporting people from 'harder-to-help' groups into employment at scale.
Although it was the radical, if tentative, suggestion of eventually scrapping the department and reallocating its current functions that made the headlines, I am not actually wedded to any particular way forward.
The main ambition of my paper was that it would help to shift the debate from why particular policies had failed, to why the DWP has consistently failed to make progress this space.
I hope that those with the power to shape how this challenge is tackled in the future will now be more likely to think about what needs to change at an institutional and cultural level – rather than simply tweaking the workings of a broken system.