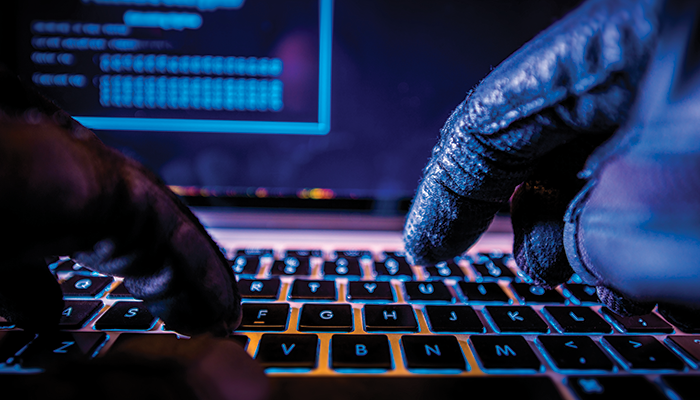 While fraud is an age-old behaviour, with the rise of the digital age, criminals are finding new and inventive ways to deceive both unsuspecting individuals and public services.
The Public Accounts Committee in its paper The Growing Threat of Online Fraud found this type of crime is now the most prevalent in England and Wales. The Office for National Statistics showed one in six of all estimated crimes in England in the year ending March 2018 to be online fraud.
The cost of this crime is estimated to be £10bn, with around 2 million cyber-related fraud incidents last year. However, the true extent of the problem remains unknown. Only 20% of fraud is reported to police, and, for individuals, the emotional impact of the crime means many victims are reluctant to come forward.
In the public sector, there are significant efforts to tackle fraud across government, but, with new digital elements emerging, progress is difficult. An example of this can be seen in the home affairs committee's Policing For the Future report, which found that as few as 3% of cases reported to Action Fraud may result in charges or summons. In the case of fraud against individuals, it is unlikely that more than one in 200 victims ever sees the perpetrator convicted.
It's a similar story for local government. The latest CIPFA Fraud and Corruption Tracker report revealed an increase in the number of frauds detected or prevented – up to 80,000, totalling £302m. But this represents only a fraction of the fraud committed, as estimates put the cost to the taxpayer in the billions. A move towards hosting most transactional public services online will increase the challenges of tackling this issue for both central and local government.
However, just as ways to commit fraud have evolved, so too has the technology to detect fraudsters. One great example can be seen in the UK with the Department for Work and Pensions, which is using artificial intelligence to crack down on benefit fraud. This is an area of significant loss for the public purse, with nearly £3.6bn in benefit overpayments in 2016-17 according to the ONS. By developing state-of-the-art algorithms, DWP aims to detect identity cloning techniques that have been commonly used by organised criminal gangs committing mass-scale benefit fraud. The algorithms look for patterns in claims, such as phone number or applications written in the same style. Once a claim is flagged as suspicious, a human investigator takes over.
AI can identify possible issues far faster than human investigators, greatly increasing the efficiency of investigations and freeing up resources to tackle major cases. It also provides another means of detection, other than tip-offs from the public. Freedom of information requests by the media to DWP have shown that over the financial years 2015-16 and 2016-17, 87% of almost 333,000 cases instigated following tip-offs were found to have no or little evidence. It will be interesting to see DWP's use of AI evolve, and I am looking forward to seeing the results when they next release data.
Many banks have also been investing in AI and machine learning, with Lloyds Banking Group using machine learning to detect whether someone logged onto online banking is a customer, a fraudster, or even a 'bot'.
Similar techniques are also being used by insurers to flag suspicious claims. Undoubtedly, AI can make a significant impact on countering fraud. In the future, it appears this battle will no longer be fought by humans alone.