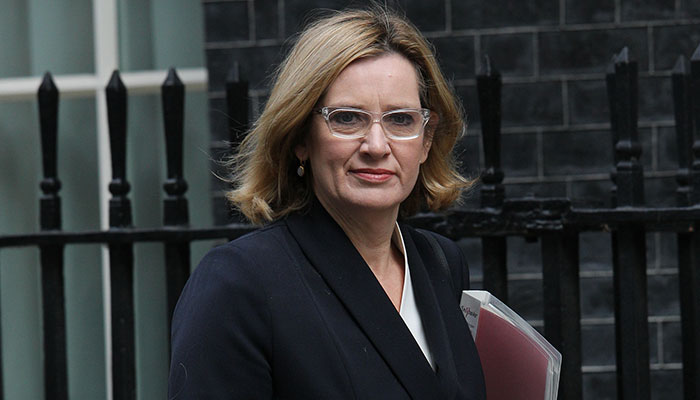 New work and pensions secretary Amber Rudd used her first major speech on universal credit to make clear her commitment to building an effective, fair and compassionate social security system.
One that makes work pay and protects those who cannot work from poverty.
These are laudable aims that we can all support. But tweaks to UC should not be the limit of our ambitions.
In December, the Joseph Rowntree Foundation reported a rising tide of poverty across the country. One in five (22%) people in the UK are now living in poverty.
Half a million more children are in poverty than five years ago and in-work poverty is rising faster than overall employment.
For these people, the end of austerity is not in sight as the prime minister and chancellor have suggested. Every day is a relentless struggle to keep their heads above water and to meet the demands on their tight budgets.
Rising poverty in our communities is being driven by people getting stuck in low-paid work, a weakening social security system, and the growing battle to find a decent and affordable home. For many low-income working families, gains from rises in the National Living Wage and Personal Tax Allowance are being outweighed by changes to social security.
All these problems can be fixed. We know this because we have made progress in tackling child and pensioner poverty before, and we must do so again.
Social security is in need of urgent reform. Although UC has the potential to loosen the grip of poverty, the way it has been implemented is at risk of causing lasting damage to people's confidence in the system and will likely make life harder for millions of people in its current form.
That is why we were encouraged to see Rudd listening to many of the concerns expressed by claimants. Her commitments to allowing more flexibility on the regularity of payments and making it easier to ensure they go to the main carer in a family, should make a material difference, as should improving the processes for paying for housing and childcare.
However, there is still more to do if we are to make UC the anchor people can rely on to keep them steady in hard times.
Social security, like the NHS, police and schools, should be a public service that protects families from harm and offers support to help people achieve their full potential.
Yet government decisions are holding people back. The four-year freeze on working age benefits is the single biggest policy pushing families into poverty.
Living costs have been increasing while incomes at the bottom have been stubbornly stagnant, so those with the least have seen their incomes fall further behind their needs. Parents have described having to go without meals to ensure their children get enough food and rotating which bills they pay on a monthly basis to avoid landing themselves in serious trouble.
The government showed in the Budget that it is willing to act by increasing work allowances in UC. It is time to build on this example and not put off any longer the decisions that need to be made now.
Low-income families cannot wait another year for their incomes to start rising. Ending the benefits freeze one year early would lift 200,000 people out of poverty. As well as fewer people struggling to make ends meet, it would boost the incomes of 13.7 million benefit recipients by an average of £270 in 2020-21.
Our country needs political leaders who tackle the problems holding people back. The benefits freeze erodes the ability of families to get by. In times of limited resources, we should prioritise policies that are most effective at loosening the grip of poverty.
There is growing concern and consensus across the political spectrum that the freeze should be lifted. If ministers want to build a compassionate social security system, then ending the benefits freeze is a vital and urgent step.