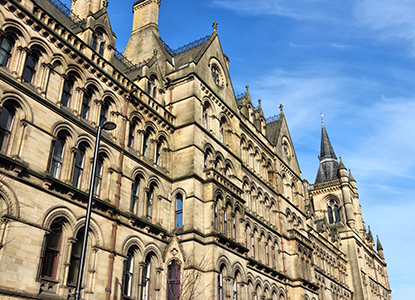 With the spectre of Brexit continuing to dominate debate, local government found the local government finance settlement pushed back from its original 6 December deadline.
Despite the delay, S151 officers around the UK will likely find any assumptions they were using to finalise next year's budgets justified, with the settlement largely business as usual for government.
The rise in local government's core spending power by £1.3bn to £46.4bn next year – "a cash increase of 2.8%" – may have been celebrated by the secretary of states, and in some circles of local government, however much of this will come from a 3% rise in council tax rates.
So in a more cynical sense, the government has taken the opportunity presented by this settlement to reel back some of the tax relief offered in the autumn Budget, and local government will now have to bear the brunt of any political and residential fall out from a tax rise.
Police emerged from the settlement with the ability to double their council tax precept to £24 per year for the average household.
This will allow the service to raise an additional £500m a year, according to the government.
Having been under immense strain, police will no doubt welcome any such additional funding.
---

'Current funding shortfalls are also being exacerbated by the refusal of government to review statutory services.'

---
A National Audit Office report in September estimated that police and crime commissioners have suffered a 19% real-terms reduction in funding between 2010-11 and 2018-19, even as reported crime has increased. This announcement was important for the thin blue line to counter this rise, as well as the changing nature of crime.
Other announcements were also welcomed, such as the continuing commitment by government to finding a more effective funding formula for reforming business rates, with 15 pilot councils now to retain 75% of business rates receipt.
However, London boroughs will be disappointed that the rate retention scheme is less than originally intended, with progress slow towards the target of 100% retention rates. And this itself will do little to solve the broader problems being faced in the sector, with funding shortfalls set to continue without growth in the net funding of local government.
One of the recent trends to plug this funding gap is a turn to commercialisation by some councils, and Mr Brokenshire during the settlement announcement expressed the government's support of CIPFAs concerns around some local authorities borrowing.
In recent years these has been a significant increase in investments by councils into commercial properties, and in some areas, this is creating another risk to long term sustainability, with a new dependence on commercial income, and some councils taking on excessive debt.
While it was good to see this issue addressed during the settlement, it should be acknowledged a major cause for these investment strategies is austerity era policies.
In CIPFA and the Institute for Government's Performance Tracker this year, we showed that local government will not be able to afford anything more than debt interest, health, social care and pension payments within 50 years at current levels of taxation.
However, the risk is not just long term, as was shown by the issuing of S114 notices to Northamptonshire at the beginning of 2018. Significant reform is needed.
Hope in addressing the issue of social care, the biggest area of spending for local government, has been pinned to the green paper, which has been again been pushed back, and will be published "at the first opportunity in 2019".
These repeated delays by the government will push local councils into a more precarious financial position. This cannot continue, in the short or long term.
Current funding shortfalls are also being exacerbated by the refusal of government to review statutory services.
This is surprising given the weight they are given by the permanent secretary of Ministry of Housing, Communities and Local Government, who recently gave evidence to parliament that councils' financial sustainability and resilience is defined only by the provision of statutory services.
We disagree with this, as we think that those services technically described as non-statutory play an important part on the fabric of local communities. As such we are calling strongly for a review.
If the government is to deliver on its commitment to sustainable council finances, they must be bolder, braver and consider policy options for longer term reform.
While we are seeing areas provided short term relief, on this count, the local government financial settlement has not delivered.
We must now look forward to the Spending Review, and a new year, for signs Westminster will step up its support of local government.