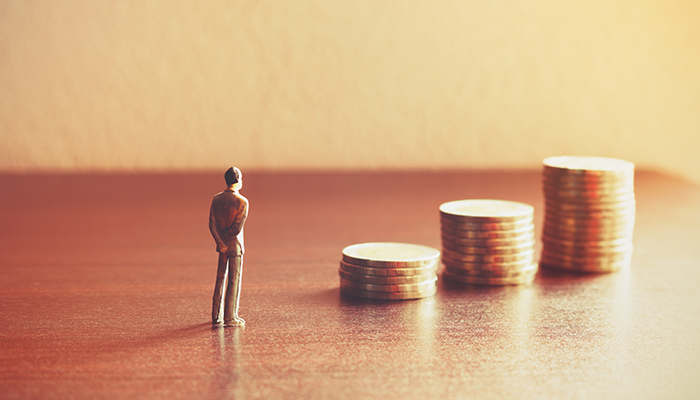 George Freeman, the former life sciences minister, apparently told a fringe meeting at the recent Conservative Party conference of how he was handed £4.2bn to create a paperless NHS by 2020, despite having had no involvement in the 2016 spending talks.
The deal was struck between the former health and social care secretary Jeremy Hunt and the chancellor. Civil servants were asked to set out plans for how the money would be spent only after it was allocated. It is such examples of a top-down, 'horse-trading' approach to allocating public money that has led CIPFA to call for greater transparency, accountability and scrutiny of how public money is allocated and spent.
In our Budget representation 2018 to the Treasury we set out that the current systems for allocating public money to government departments fall short on a number of levels. The process itself is inherently opaque, with allocations being negotiated behind closed doors, allowing little transparency in the decisions made. The opportunity for scrutiny of the Estimates in Parliament is limited, with little debate or opportunity for public examination of decisions taken.
The current process also falls short in relation to transparency, as it is extremely difficult to 'follow the money' from allocation through to the final accounts as information is not clearly presented on a consistent or comparable basis. Thus it is almost impossible to judge what has been achieved, in terms of outcomes, with the money allocated. It is clear that more could be done to meet the goal of being transparent and accountable to the public about how their taxes are spent.
To this end we have called for greater encouragement for select committees to engage in the process and undertake scrutiny of spending proposals, with an emphasis on understanding the impact of spending decisions, evaluate what they have achieved and prioritise fiscal responsibility to address fiscal constraints and the impact of increasing demand for public services.
The 2011 Leigh-Pugh Report, envisaged a dedicated budget committee in the Commons to examine the economy, effectiveness and efficiency in the government's spending plans, similar to the retrospective scrutiny undertaken by the Public Accounts Committee. The Procedures Committee also recognised that there may be benefits to such a committee in their 2017 report Authorising Government expenditure: steps to more effective scrutiny, and are undertaking an inquiry on whether such a committee should be established. Clearly, any such additional scrutiny would be a welcome improvement on the current system.
The NHS paperless project, now the responsibility of current health secretary Matt Hancock, is well underway, but its deadline has slipped from 2020 to 2023 amid criticism that it was too ambitious. Such problems may have been mitigated by better planning for its delivery and funding. Perhaps then the project could have been properly costed and public money allocated in a more robust and transparent manner with the aim of achieving clear outcomes against which those responsible could be held accountable.