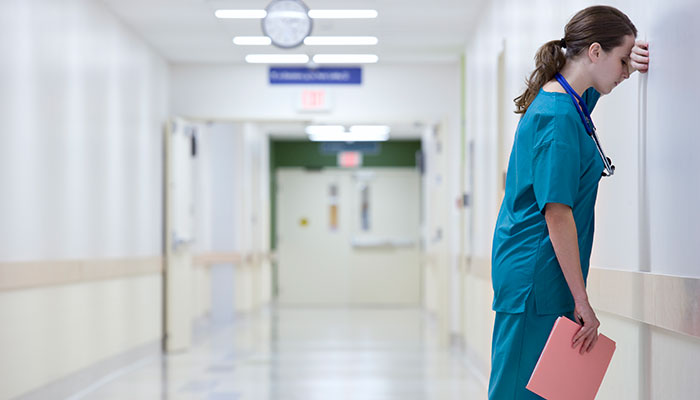 The chancellor's 'Tiggerish' mood could not disguise the essential dullness of yesterday's Spring Statement. We were promised a boring non-event, and that's what we got.
Despite the improvement in the public finance forecasts, the chancellor stuck to his guns and made no new spending announcements in his 20-minute speech.
Phillip Hammond is determined to see public debt figures fall. But the new OBR figures only put it at 1% lower than the November forecasts – not enough headroom, it seems, to fund a spending spree.
He left himself some room – maybe, possibly, if the improvement in the public finances continue, and the stars align – to put a bit more cash into services at the Autumn Budget.
But he made clear that his sights are set on the Spending Review, slated for 2019.
There's no question that a renewed, strategic approach to public service spending and reform is needed.
As our Performance Tracker shows, the short-term efficiency strategies which have been pursued since 2010 – staff cuts, pay restraint, and hard spending limits handed to service providers – have long since started to run out of steam.
A comprehensive spending review is sorely needed to return health, care, and local government services in particular to a sustainable trajectory.
That spending review must avoid the pitfalls of 2015: when layers of individually defensible assumptions accumulated into over-optimistic spending plans, and key warning signs of service deterioration were ignored.
It must be based on a thorough assessment of demand, staff and quality pressures.
It should be backed by genuine reform plans.
And, ideally, it needs a clearly articulated vision for the kind of services this government intends to provide, to tie it all together.
That's the medium-term answer.
But there are some immediate pressures in services which will only worsen in the run-up to 2020, when that 2019 money will be paid out.
The NHS provider deficit for 2017/18 is set to be nearly double what was planned.
Headline waiting times targets for A&E and elective treatment are getting further out of reach, while demand continues to rise.
In the latest quarter, there were 2,225 assaults on prison officers, a 189% increase from 2009, and a record high.
The 2019 Spending Review is the Chancellor's opportunity to break the reactive spending cycle that – arguably – he inherited from his predecessor.
But right now he is still trapped in it.
That may well mean more emergency cash injections on the horizon before the year is out.