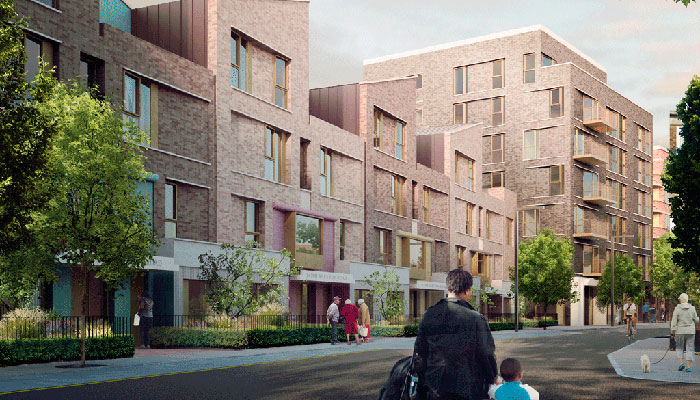 This week, news broke that Lambeth Council has rejected community-led plans for Somerleyton Road in Brixton to create a mixed-use development, including 234 homes to rent based on ability to pay.
The council cited significant legal and financial barriers to the plans going ahead.
Local people have worked for a decade to submit a planning application for the site and more than 1,200 local residents have been involved.
Power to Change has an interest here. We awarded a grant to Brixton Green, the community-led organisation spearheading the plans and so, of course, we were keen to see the community succeed.
But what is surprising about this decision is that the council has been working with Brixton Green since 2013, having agreed at that point to develop the site in partnership with them. So the council's change of heart is confusing and highlights the challenge of making a reality of localism.
Last week, the independent Commission on the Future of Localism chaired by Sir Bob Kerslake and established by Locality and Power to Change issued its final report.
It concluded that the fundamental shift in power promised by the 2011 legislation has not been achieved and called for localism to be reinvigorated to give greater voice, choice and control to Britain's left-behind communities.
While the commission called for action from all levels of government, local authorities were in the spotlight. The commission called for stronger partnerships between local authorities and local communities, greater support for community institutions and an environment where local initiatives were more likely to thrive.
What is clear from the work of the commission is that localism is far more significant for the future of our country than a simple reorientation in the role of local government. It is about nothing less than the future of our democracy and reconnecting citizens with those who govern them.
Our system of representative democracy has lost its connection to the people it seeks to represent, as demonstrated vividly in polling conducted by YouGov for the commission. Eighty per cent of those polled felt they currently have little or no say over the decisions that affect the country and 71% felt the same about decisions that affect their neighbourhood.
Despite the slogans surrounding Brexit, 70% felt that it would give them no more, or even less, control over local decisions. Asked where power should reside for local decisions, 57% agreed that local people should have the greatest say, while only 3% felt they currently did.
It is in this light that decisions such as the one by Lambeth Council are concerning.
And it is by no means an isolated incident. At the other end of the country in Liverpool, the award-winning community-housing organisation, Granby Four Streets, is currently lobbying the council to take ownership of the last remaining street of boarded up houses in the area.
Having proved their worth and capability through their first phase of empty homes' redevelopment, they hoped the council would transfer more houses to them and give them time to raise the capital for the project.
However, the council is considering working with a private developer rather the community-owned one already in place whose contribution is likely to be better tailored to the needs of local people and more long term.
Of course, there are many counter-examples where local authorities are taking a risk on community organisations and putting the ethos of localism into action, be that in Bristol, Calderdale, Leeds or Preston. Councils choosing to embrace localism are not facing lesser challenges to the rest: their finances are equally dire.
They are simply choosing to address these challenge by working with local people and using their expertise and entrepreneurial flair to find solutions.
They recognise that by doing so they can meet different economic and social priorities at once – improving physical infrastructure at the same time as rebuilding social capital and improving social inclusion.
More need to follow their lead and close the gap between policy rhetoric that advocates community involvement and empowerment and the reality of day-to-day decision-making.