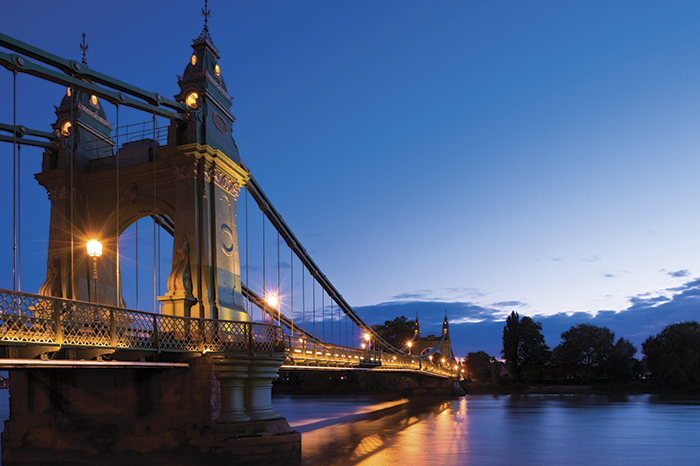 For a time, it was all anyone could talk about. When the Triborough partnership between Westminster, Hammersmith & Fulham and Chelsea & Kensington was created in 2011, it seemed like the future of local government had arrived.
A range of services, including adult social care, children's services and public health, were brought into single units covering the three authorities. This created efficiencies and economies of scale that sat well within emerging austerity; it also enabled services to work across porous boundaries in a large metropolitan area.
Not everyone was convinced. While there was ample evidence of the value of merging or sharing services, it was less clear that you could amalgamate them fully while retaining three genuinely separate mechanisms of political control.
Last month, after six years, Triborough broke down as Kensington & Chelsea and Westminster accused Hammersmith & Fulham of planning to bring services back in house.
What can we learn from the split? Had the initiative simply run its course? Is it a miracle it survived so long? Or does its demise tell us something important about what's happening in local government?
It's tempting to think that leaving unions is more of the moment than creating them. But, while it may seem trite to compare Triborough and Brexit, they have some factors in common – specifically, a shift from a technical or economic worldview to a political or ideological one.
The leaders who set up Triborough – Colin Barrow in Westminster, Merrick Cockell in Kensington & Chelsea and Stephen Greenhalgh in Hammersmith & Fulham – were all pragmatic, moderate Conservatives.
Triborough was essentially technical: service delivery functions could be combined to be more effective and this would not clash with the councils' political autonomy.
However, since then, the world has changed. Deep, sustained cuts can no longer be managed through efficiencies, mergers and rationalisation of the sort Triborough offered, but require a fundamental rethinking of what councils do and how and where services are delivered.
We are no longer deciding on technical methods of saving money, but making fundamental decisions about what to prioritise, what to continue and what to stop. Inevitably, that makes political leadership more important.
We've seen that in the devolution discussions of the past two years. These have sought to create unified services with a single point of political accountability (hence the insistence on mayors), whereas Triborough had gone in the opposite direction by creating single bodies with multiple political leaders. This now seems out of step with the direction of travel in local government as a whole.
So, although Triborough had flourished under Conservative leaders, it felt as if it was living on borrowed time once Hammersmith & Fulham switched to Labour control in 2014.
The reported cause of the Triborough divorce – Hammersmith & Fulham's plan to take services back in house – illustrates this perfectly. It's not a technical difference about efficient service delivery (although that's part of it); it's a philosophical difference about what public services really are and how the public realm should function. That's not easily resolved where you have diverse and divergent political control.
In some ways, Triborough looks like a relic of a different era, a time when we believed local government challenges could be solved managerially rather than politically. It seems like a distant memory and the demise of Triborough is a final reminder of how the future once looked.