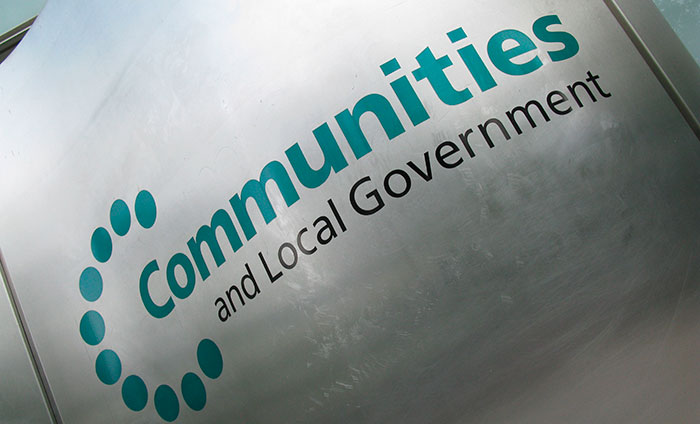 It was Lord Palmerston who famously exclaimed: "The Schleswig-Holstein question is so complicated, only three men in Europe have ever understood it. One was Prince Albert, who is dead. The second was a German professor who became mad. I am the third, and I have forgotten all about it."
His quote has become the stock in trade of countless parliamentarians, not least when debating the vexed issue of local government finance. I first encountered it in 2008 during a council tax capping debate between John Healey and Bob Neill. For Neill, the whole thing was so fiendishly tricky that "of the three people who understand it, one is dead, one is mad and perhaps the other is sitting in the officials' box; I do not know."
As the official in question, I felt a perverse sense of pride in being awarded this badge of dishonour. The same warm glow re-surfaced when the National Audit Office released its report into the 'new burdens doctrine' on Thursday.
While council tax capping was always the glamorous, headline-grabbing ugly sister of local government finance, new burdens was the hard-working Cinderella that actually kept bills under control.
(I say 'was' because, of course, crude centrally-driven capping has now been replaced by crude centrally-driven referendums as Whitehall's weapon of choice for controlling uppity local councillors. To sweeten the pill, council tax 'freeze' grants were introduced in 2011. The idea of using centrally collected tax revenue to hold down locally collected tax revenue is a great political wheeze. Voters think they are paying less while the Treasury is able to exert yet more control over town halls.)
But what exactly is the new burdens doctrine? Nothing more complicated than this: if central government is going to insist on loading local councils with new duties, then it must pay them to do so or accept that council tax bills will rise. New Labour in its early days thought it could defy this political reality but when the average tax bill went up by 13% in just one year, even Tony Blair realised he had a problem.
In practice, the new burdens doctrine involves officials from the Department for Communities and Local Government holding a regular cycle of discussions with their colleagues in Whitehall to ensure potential burdens are spotted at the very earliest stages of policy development. (My favourite conversation was with an outraged Home Office civil servant in 2009: "But you can't expect my finance director to sign a blank cheque for this policy?" The unspoken implication being that it was obviously okay for council taxpayers to pick up the tab.)
So how did the coalition fare between 2010 and 2015? According to the NAO, pretty well. Departments took their responsibilities seriously and DCLG demonstrated good oversight. Assuming all new burdens were fully funded, this meant an extra £11.5bn for local authorities. At a time when their spending power was falling by 25%, this is unambiguously good news
But what of the Schleswig-Holstein question? A large part of the complexity is self-inflicted. As the NAO notes (with a degree of deliberate naïveté?), "Although it has no reason not to, [the government] does not routinely publish details of potential new burdens". The Audit Commission reached much the same conclusion in 2003.
The truth is that it has often been in the interests of both governments and opposition to pretend the whole thing is terribly complicated. In an era of open policy making, this is no longer acceptable. With ever more pressure on local authorities, now is the time to let the sunshine into the murky work of local government