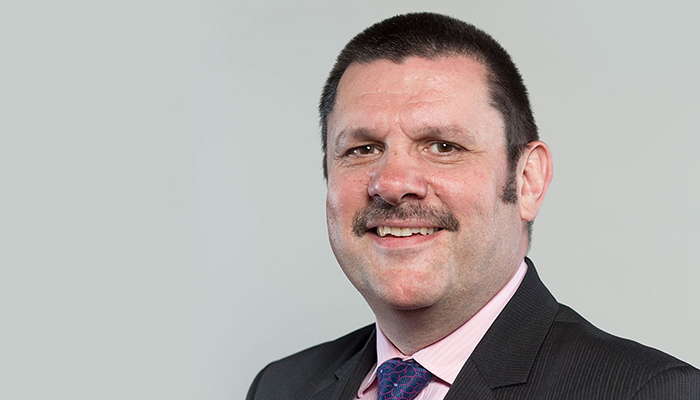 Both Thompson and Mackey received knighthoods.
"I'm delighted to have received this honour," Thompson said.
"The civil service has a wealth of talented and respected individuals and leaders, and I am proud to have spent the majority of my career working amongst them."
Thompson was appointed chief executive and permanent secretary of HMRC in April 2016 after more than three years as permanent secretary at the Ministry of Defence. He gained his CIPFA qualification in 1989.
Mackey, currently chief executive at Northumbria Healthcare NHS Foundation Trust, was knighted for services to health in England and the community in North Tyneside and Northumberland. He oversaw the creation of NHS Improvement during his two year secondment as chief executive of the regulator from 2015 to 2017.
Mackey said he was "delighted and humbled" to have been knighted.
"This means a lot to my family and I and it is a privilege to have been named amongst such worthy recipients.
"However, this award represents the hard work and dedication of colleagues within the trust who, day-in day-out, deliver fantastic patient care in and around North Tyneside and Northumberland.
"I would also take this opportunity to pay tribute to those staff I worked closely with in NHS Improvement and like to thank them, and all colleagues at Northumbria Healthcare, for their support and I accept this award in their collective honour."
Other public servants honoured included Mary Ney, commissioner at Rotherham Metropolitan Borough Council, who was made a dame for her services to local government.
Ney was one of five commissioners sent into Rotherham Council following the discovery of wide-spread child sexual exploitation in the town, and is also a non-executive director on the board of the Ministry of Housing, Communities and Local Government.
Ian Thomas, who worked alongside Ney as director of children's services at Rotherham, was also awarded a CBE for his services to local government and children's services.
Thomas said on Twitter: "This is more a reflection of those we work for and with to deliver better services and our peers, mentors, family and friends for being there always."
I am delighted to have been awarded a CBE in the New Years Honours list for services to local government. I work with some amazing people, in @NewcastleCC, @Tyne_Wear_FRS and @LGANews @LGA_Labour - a huge thank you to you all for all your friendship and support!

— Nick Forbes (@nick_forbes) December 29, 2018
Leader of the Local Government Association Labour group Nick Forbes was handed a CBE. Forbes, who is also leader of Newcastle City Council, was recognised for his services to local government.
He said: "I am delighted to have been awarded a CBE in the New Years Honours for services to local government.
"I am privileged to work alongside thousands of dedicated councils workers who, despite the ongoing challenges of austerity, continue to go the extra mile to make a difference to people in our great city."
Elsewhere Jeremy Crowe, finance business partner at the Department for Business, Energy and Industrial Strategy, received an OBE.
Several NHS leaders were also honoured including:
Marianne Griffiths, chief executive West Sussex hospitals Foundation Trust and Brighton and Sussex University Hospital Trust
Andrew Goodall, chief executive NHS Wales
Yvonne Ormston, chief executive, North East ambulance services NHS Foundation Trust