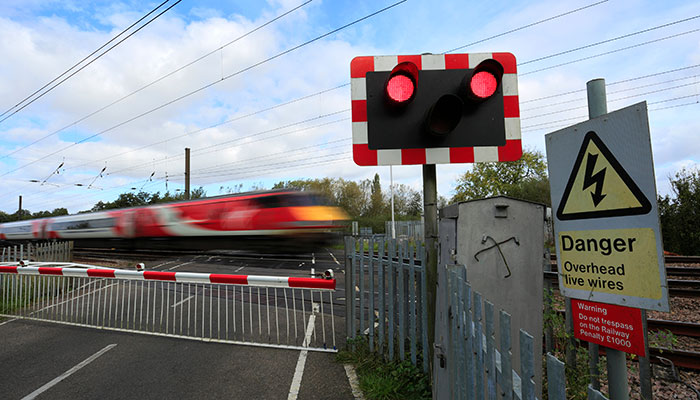 Chris Grayling told the Commons on Wednesday this was because the two companies operating the line – Virgin and Stagecoach – "got their bid wrong" and were no longer able to make their promised contractual payments on the £3.3bn contract.
He told the House the route was not "failing". "It continues and will continue to generate substantial returns for the government, and the most recent figures show passenger satisfaction at 92%. The route has its challenges, but it is not a failing railway," he said.
But Grayling added: "Stagecoach and Virgin Trains got their bid wrong and they are now paying a price. They will have lost nearly £200 million meeting their contracted commitments."
The transport secretary said he would terminate Virgin Trains East Coast's contract on 24 June this year and instead allow the service provided by the 'operator of last resort', a group led by the firm Arup and set up by the Department for Transport to run rail franchises that are brought into public ownership.
Grayling stated that this is a "temporary" measure as he will be using the period of public control to create a new public-private partnership by 2020.
The transport secretary stressed that "taxpayers have not lost out because revenues are lower than predicted. Only Virgin East Coast and its parent companies have made losses at this time."
The train line, which runs from London to Edinburgh and Inverness, will now be re-branded as the London North Eastern Railway.
Grayling said despite the financial failings he had been advised that it "would not be reasonable to remove or place conditions" on the companies' passport - a qualification that says they can operate properly on the UK's railways.
The shadow chancellor John McDonnell reacted on Twitter, saying:
Good to see Grayling implementing first stage of Labour's Manifesto promise to renationalise the railways. I think I'm right in saying that he's now nationalised more railways than any Labour minister in 6 decades. Come on Chris, East Coast line today, the whole system tomorrow.

— John McDonnell MP (@johnmcdonnellMP) May 16, 2018
Labour's shadow transport secretary Andy McDonald, said it was "ludicrious" that restrictions had not been put on the companies' passport to run train lines.
In February, Grayling told house that the East Coast Mainline would run out of money before the end of the eight-year contract in 2023.
Grayling sought to reassure passengers, explaining there would be no changes to train services, timetables or tickets.