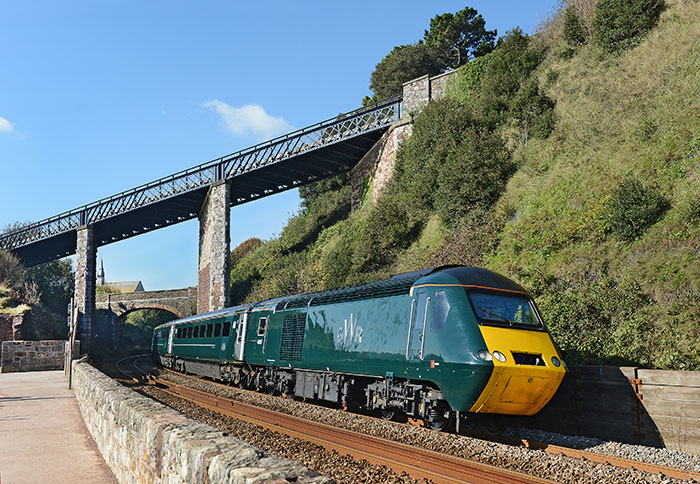 In a report into the scheme, Amyas Morse said the modernisation of the route has potential to deliver significant benefits for passengers. However, he said the department's failure to plan and manage all the projects that make up the Great Western Route modernisation scheme in a sufficiently joined up way, as well as weakness in Network Rail's management has led to additional costs for the taxpayer.
The report came after rail minister Paul Maynard announced that four projects that form part of the scheme would be delayed.
Maynard said the government has been clear about the difficulties in the programme, which led to a review of the scheme by Network Rail chair Sir Peter Hendy, and meant ongoing assessment of investment decisions was necessary to get maximum value for passengers and taxpayers.
As a result of this, he would "defer" four electrification projects along the Great Western route: between Oxford and Didcot Parkway, from Bristol Parkway to Bristol Temple Meads, from Bath Spa to Bristol Temple Meads, and the Thames Valley line branches around Henley and Windsor.
This would save provide between £146m-£165m that could be focused on other improvements that will deliver additional benefits to passengers, Maynard added.
In its report, the NAO said the cost of the scheme had risen from £3.5bn to £5.58bn since 2013, and forecast that it would be delayed by up to 36 months.
Morse said the DfT and Network Rail had gained "a better grip" since last year but "significant challenges to the timetable still remain and there is more to do to achieve value for money".
The electrification timetable was not based on a bottom-up understanding of what the works would involve, according to the report.
Public Accounts Committee chair Meg Hillier said the DfT and Network Rail's failure to integrate crucial elements of the modernisation into one programme from the start has cost both time and money.
In particular, she highlighted the DfT did not produce a business case until March 2015, "more than two years after ordering the trains and over a year after Network Rail began work to electrify the route.
"I do not understand why it took the department two years from agreeing to buy new trains to produce a business case," Hillier added.
A DfT spokesman said: "We are committed to improving services for passengers on the Great Western line while getting the maximum value for the taxpayer.
"This report is clear about both the difficulties encountered by this ambitious project, and the improvements made by Network Rail and the Department to manage this programme to make sure passengers get the improvements they want."