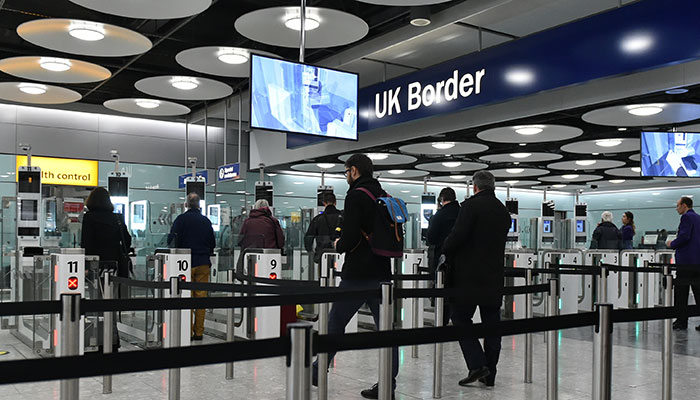 In a letter to the Migration Advisory Committee (MAC), Rudd said this would cover demand for workers from the EU and how the UK's immigration system should be aligned with ministers' industrial strategy.
"We are working towards the goal of achieving sustainable levels of net migration but we also want to ensure all economic impacts are well understood and prepared for," she said in guidance to the MAC.
Rudd said the government's proposed repeal bill would, as things stand, import free movement as part of the transfer of EU law into that of the UK.
"We have therefore committed to introduce to Parliament an immigration Bill to repeal the current EU-derived free movement provisions so as to be able, on our exit from the EU, to bring EU citizens fully within the scope of UK law," she said.
Rudd told the MAC that migration benefits the UK, economically, culturally and socially, "but sharply increased levels of net migration since 1997, from both the EU and beyond, have given rise to public concern about pressure on public services and wages".
The government envisaged a transition to a new system with the long-term rules dependent on the advice the MAC gives.
The committee was asked to look at economic sectors; regional distribution; skill levels; duration of assignments; the position of self employment, entrepreneurs, part time, agency, temporary and seasonal workers.
Commenting on the review, Universities UK acting chief executive Alistair Jarvis said: "It is right that the government is asking for evidence and advice from universities and other sectors on the benefits of EU migration.
"Overseas students and staff make an essential contribution to universities and regional economies throughout the UK, so it is vital we project the message globally that we are open and welcoming to international talent."
British Chambers of Commerce director general Adam Marshall said: "Business communities across the UK tell us that immigration rules need to be based on an objective look at economic trends and needs, which are better evaluated by the experts on the Migration Advisory Committee than by politicians or commentators."