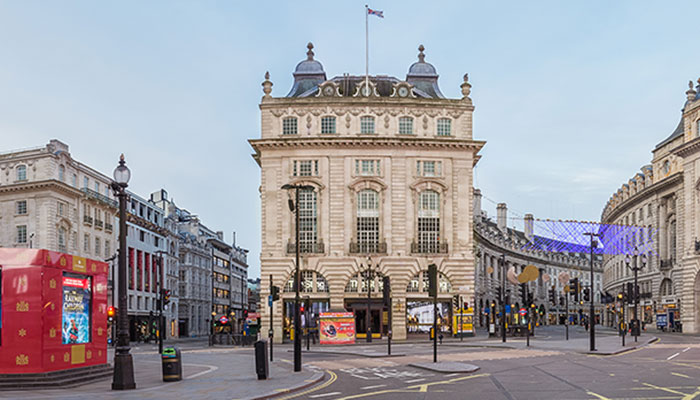 Sales, purchases and capital expenditure totalling nearly £1.2bn saw the real estate business, which manages the UK monarchy's land holdings, have its "busiest year".
Chief executive Alison Nimmo said in the Crown Estate's annual report: "We have delivered another strong set of results against a backdrop of economic, political and market uncertainty, contributing £328.8 m to Treasury this year."
She said while the business had been "expecting a softening" in the market after the EU referendum result and the triggering of Article 50, the capital markets in London "have remained resilient".
The return from the estate is handed over to the Treasury with the Royal household receiving a portion. The Treasury announced in November last year it was increasing this proportion – 'sovereign grant' – from 15% to 25% over the next 10 years to pay for improvements to Buckingham Palace.
Nimmo highlighted that the Crown Estate had raised £2.6bn for the Treasury over the past 10 years. The 8.1% return was higher than the business' bespoke benchmark of 5.8% and the MSCI universal benchmark of 4.4%.
The chief executive added: "We remain confident in the underlying strength of our business,
and are working hard to shape the next phases of our investment programme so that we are ready when market conditions are right."
The capital value of the portfolio was up 2% at £13.1bn, with property value up 5.5% to £12.4bn.
Offshore wind provided the strongest value performance – increasing 18% to more than £1.1bn.
Central London rental growth was also a driver for the rise in income, such as through leasing out new space in completed developments including St James's Market.