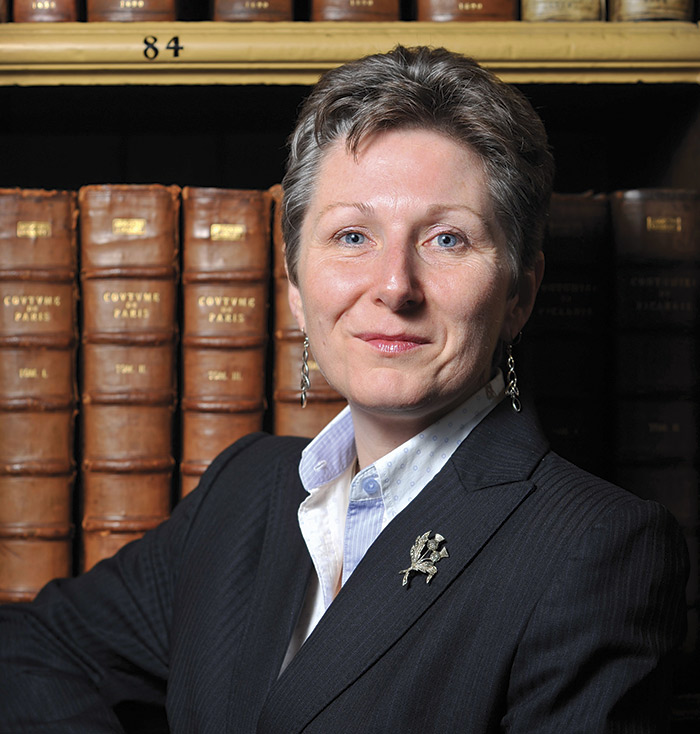 Rosemary Agnew left the post of commissioner after five years to become Scottish Public Services Ombudsman from 1 May. She presented MSPs with a valedictory special report, Proactive Publication: Time for a Rethink?.
She argues in the paper that the FOI act - having been made in 2000 - has not kept up with technological advancements and could be failing to deliver sufficient transparency in Scottish public life.
Agnew and the previous commissioner Kevin Dunion had both urged organisations to publish information systematically, instead of releasing it only in response to FOI requests. Now, the report says, it may be necessary to make active publication enforceable.
Reflecting on the proposals on her last day in post, Agnew said: "I increasingly find myself questioning whether, by itself, the current FOI regime will achieve true transparency and, indeed, whether the approach is sustainable in the long run."
She admitted that her proposals amounted to "a radical rethink of FOI" and said her aim was to promote discussion.
The report said: "FOI law gives insufficient weight to proactive publication (compared to the right to ask for and be given information), which is difficult to enforce and does not give a public right of complaint about what is (or isn't) published."
It found that 91% of Scottish public bodies published minutes of key meetings, agendas or strategic plans online, but only 54% provided all three. These documents were, it said, hard to find on the 38% of the websites that held them. Only 41% of public organisations put information on procurement and tendered contracts online.
"While the intention has undoubtedly been a presumption of disclosure from the outset, the reality of its application is that there is greater emphasis on exemptions and provisions that prevent disclosure than on publication," the report said.
"It is doubtful that FOI in its current form is sustainable. We now know from the data collected since 2013 that [FOI] request volumes are increasing year on year. This comes with an increasing cost that Scottish public authorities must meet if they are to be statutorily compliant."
Enforceable, active publication, the report said, would increase consistency in how easy information was to find, how it was presented and the technical standards to which it was produced.
"I am definitely not suggesting that everything should be reduced to documents or templates that run the risk of stifling communication," Agnew wrote, "but I am suggesting a need for a more uniform approach to reporting important public sector information.
From next May, public authorities will be subject to the "privacy by design" objective of the new General Data Protection Regulation.
The report suggested that the Scottish Government, as part of its digital strategy, turn this idea on its head to create "transparency by design", which would embed built-in access to information into public services as they are designed.
"This would be a significant step away from the current approach of publishing information a public authority has chosen or been forced to produce to one of actively involving service users in helping to define what information is generated and how it can be accessed," it noted.
Commenting on her proposals, Agnew said: "The enforceable right to request information is essential – a major strength of the Scottish FOI regime – and must be preserved.
However, I increasingly question whether the duty to publish should now be given equal emphasis in law.
"As it stands, there is a clear imbalance," she added. "The publication duty, so essential to transparency, is falling behind."
True transparency, she said, would only be achieved "when the public can access information at the point it is required, enabling active citizen engagement in decisions about the delivery and funding of public services. FOI must keep pace if it is to continue to be effective."