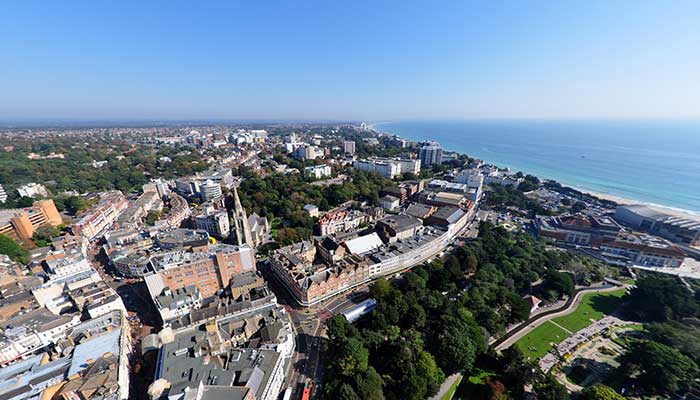 Under the plans, the nine existing councils would be abolished and replaced by two unitary councils, which would deliver all local government services to citizens in their areas.
Six of the county's nine councils are backing the scheme, including the three upper-tier councils of Dorset, Bournemouth and Poole, which together cover the entire populace of the county.
Also supporting the move are North Dorset, West Dorset and Weymouth & Portland councils.
The proposal has been submitted to local government secretary Sajid Javid for approval.
According to a statement announcing the plan, the six councils backing the scheme "consider the evidence for change is compelling and that there is no other option". It noted that 75% of councillors across the county voted in favour of the plan, with six out of eight Dorset MPs backing the scheme.
A survey of Dorset residents has suggested that 65% would support the change to two unitary councils.
Proponents of the plan said it would create stronger, more effective leadership, increase efficiency through reduced duplication and generate savings amounting to £108m in the first six years.
Robert Gould, leader of Dorset County Council, said the proposal was "a chance in a lifetime to make Dorset a more successful, healthy, vibrant and prosperous county".
He said: "Two councils working together would collaborate on key matters such as attracting investment and government money, infrastructure planning and land use – something that is impeded by the existence of nine separate councils, each with their own, uncoordinated priorities."