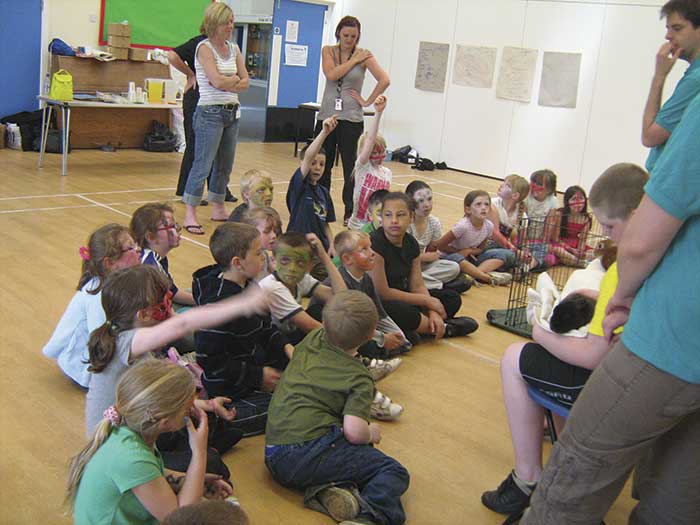 In the space of less than two years, devolution in England has moved from the policy shadows to centre stage. Since the Greater Manchester Combined Authority reached a landmark deal with the government to take on a range of powers over transport, housing and planning in exchange for creating a directly elected mayor in November 2014, agreements have been reached across the country.
Pacts have been reached with similar bodies in 11 other areas including Sheffield, Birmingham, Liverpool and the Tees Valley, while discussions are under way for deals in the southwest of England and Cambridgeshire among others.
Add to this the localisation of health funding to Greater Manchester – which came into effect in April and provided a glimpse of future powers in other areas – and business rates retention for councils from 2019-20, and the scope of devolution to change vital services becomes clear.
This rapid change has affected not only the public sector. Many organisations that deal with local and national government are finding themselves in need of new rules of engagement for a different era.
Developing a plan for this was the purpose of the Devolution and Voluntary Sector Summit. This brought together more than 30 charity chiefs to draw up a statement of principles for devolution for the sector.
The meeting was convened on 7 September by the Charity Finance Group, Children England, Locality and the National Association for Voluntary and Community Action.
It produced a statement of key points covering advocacy, financing devolution and public service reform, which will now guide what charities seek to prioritise from devolution deals.
Andrew O'Brien, head of policy and engagement at the CFG, which represents charity finance professionals, tells PF the sector wants to show it is "taking the challenge of devolution seriously but also that we have our own views about it".
He adds: "Various parts of the sector, particularly around Manchester, have been engaged in the first wave of devolution as it has come through. But I think there was a bit of scepticism that this would lead to any fundamental changes."
Now there is momentum behind the programme – and prime minister Theresa May has signalled an intent to spread powers more widely – O'Brien, who chaired the summit, says the charitable sector wants to speak with one voice.
Among the 16 points from the summit was a call for greater engagement between authorities, elected officials and the voluntary sector around the design, commissioning, funding and delivery of services as power is devolved. There should also be more detailed assessments of local needs and resources to ensure the needs of local areas and people are reflected at the heart of the agreements (see below).
The summit highlighted that devolution so far has focused on boosting growth. Kathy Evans, chief executive of Children England, which represents organisations that work with children, says there is a "profound risk" that councils' concentration on economic development could increase pressure on charities.
Nevertheless, the principle of greater local control is "so important that, if we can get it started, then we can keep making it better", she says. Devolution could then refashion local economies and help charities to work closer with local government.
"Until very recently, we have always been like peaches and cream," she says of the relationship between town halls and the third sector. "We might disagree but ultimately we are the only people in this part of town who are going to have a serious discussion about how to get care to the elderly, for example.
"We need to work with each other, because we are different sides of the same coin. But I think that has been lost over the last 30 or 40 years because we have become competitors in a market place."
Devolution could therefore re-energise a "vibrant democratic argument" about the future of local economies, she adds.
"Some councils and municipalities have a very proud history of starting from a different economic model – one that saw investment in civil life, in common spaces and in town buildings as part of investing in the kind of places where business wants to do business.
"Local government has a long history of viewing the local economy differently. It would be great if we saw devolved areas leading the way in showing this."
On fiscal powers, the summit urged ministers to develop a way of distributing resources after business rates localisation so existing inequalities would not persist.
Fears were raised that devolution could increase inequality after business rates revenue is given to authorities.
Under government plans, a fair funding review will inform the setting of the baseline funding level, which will then be met by either topping up or top-slicing each council's business rate income. Revenue growth will then be retained.
But Neil Berry, director of services at Locality, which supports community organisations, says his "fear around devolution, which stretches to fears around business rates retention, is about equality".
A focus on growing business rates must not divorce economic development from "the aspects of social and environmental development that most of our organisations would be involved in", he told PF.
"Business rates retention to local authorities is clearly going to entrench inequality," he contends. "It is going to benefit areas that are already doing relatively well and punish those that aren't – that's the fundamental concern. The technical details – exactly what formulas there are for business rates retention and what is done with that money – will play out differently in different places, but more important is the issue of the overall inequality and whether business rates retention is going to be a force for good or ill. I fear it will be a force for ill."
As the rules around rates retention are developed alongside more devolution deals, O'Brien said the third sector would seek a bigger role in examining the plans and highlighting what works.
National bodies will be speaking with the Department for Communities & Local Government on how the summit's principles could be embraced.
"They are applicable across all devolution deals," he states. "The real target is for central government to embed this into future devolution deals.
"We don't want to be repairing poor devolution deals after the fact – we want to try to get upstream."
---
Summit suggestions
The summit, attended by 28 third sector bodies, set out a plan to ensure people are placed at the heart of devolution.
Charity chiefs called for a commitment from national and local government to provide the resources to engage communities, particularly disadvantaged and disenfranchised groups, in devolved decision making.
Areas also need to be given the time and resources to create structures that can tailor powers to the specific needs of communities and places.
There was also a call for clarity over accountability. Ministers will need to articulate at the outset of the process how accountable Whitehall will be for devolved services, while local services should be based on the principle of subsidiary. This would mean provision being co-designed, shaped and reviewed by the people who use them.
Read the full statement at bit.ly/charitydevo