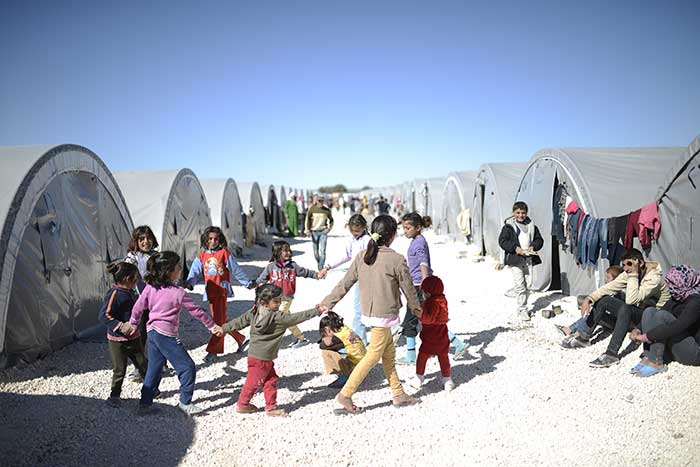 In the year since the government pledged to take in the 20,000 refugees, the department said it the required places had now been confirmed over the next four years.
Home secretary Amber Rudd, announcing the news, hailed this as a "testament to the immense goodwill and generosity of the British people and the effort and determination of local authorities across the UK."
Latest figures show 2,800 Syrian refugees have already arrived in more than 100 local authority areas across the UK.
Rudd said: "The hard work will continue throughout this parliament as we provide those who have been traumatised and damaged by war with a safe environment and the chance to rebuild their lives."
David Simmonds, the chair of the Local Government Association's asylum, refugee and migration task group, said the focus should now turn to ensuring families arrive safely, are matched to the right placements and are well supported.
Councils have no say over when people will be allowed to enter the UK, but stood ready to help when they do, he stated.
"Councils have an excellent track record in welcoming asylum seeking and refugee children and their families for many years and continue to work hard to support the Syrian resettlement scheme, alongside all the other schemes in current operation.
"There are multiple schemes in operation for supporting refugees and there are also thousands of asylum seekers who are not housed by councils but who rely on council services."
Rudd also announced that the government had set aside £10m has been set aside to help refugees learn English in order to help them integrate into British society. This will be accessible to those arriving under the vulnerable person resettlement scheme, and is in addition to language support already provided to refugees by local authorities.
According to UNHCR, the United Nation's refugee agency, there are now 4.8 million Syrian refugees, most of whom are fleeing the civil war that has engulfed the country for the last five years.