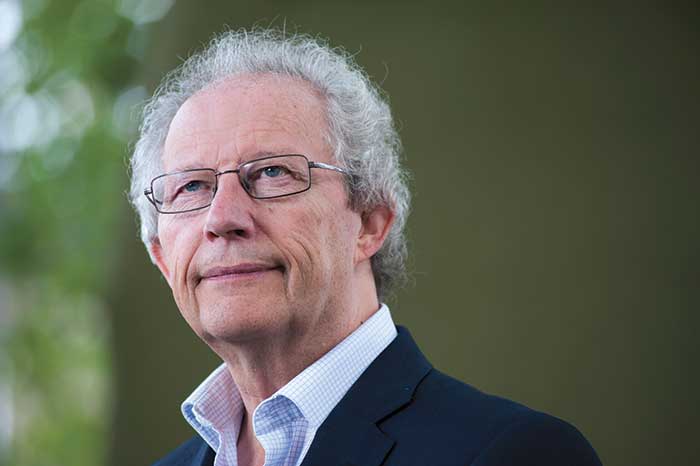 Asked about the Brexit negotiations, Henry McLeish said: "I think we're slowly running out of red lines, and I'm slowly running out of patience. My Britishness is actually being squeezed out. I'm in a position now where I could vote for independence."
McLeish, who was Scotland's second first minister from October 2000 to November 2001, urged his own party to sharpen its constitutional policy, to at least the extent of backing a federal structure. This would see Holyrood control every aspect of public policy except defence, foreign affairs and macroeconomics.
However, Labour was "all over the place" on the issue, he said.
"The Labour Party has got to recognise that independence should not just be the flag of the Scottish National Party. They have no right to a monopoly, because independence could come from any party," McLeish said.
"Independence isn't necessarily about their kind of nationalism. It's about wanting to be maybe like Finland, or Sweden or Denmark – the Nordic countries generally. We would have a different way of life, different social investment policies, be a genuinely social democratic country."
McLeish said his changed view arose partly from Brexit: "That was like a bereavement for me. I think it was the most monumentally stupid decision this country has taken since 1945.
"That said, Scotland and England's politics are diverging. There's a growth of hard-headed nationalism in England, there's xenophobia, there's racism, there's an ugly politics developing that we're not part of.
"I think that for Scots it's not just the European Union issue. It's other issues that tend to cement the idea that maybe part of the union is not where we want to be. And being part of the EU is much more internationalist, much more ambitious, much more where a modern Scotland could be."
He also made clear that he expected freedom of movement to be the price of continued access to the EU single market: "If the Conservative Party and their right wing and UKIP are not willing to have that, we might be left isolated if we try to get all the trade deals without being in the single market. That, to me, would convince most Scots and much of the country that we'd had enough."
Pressed on the timing of a second referendum on Scottish independence, McLeish voiced concern that Nicola Sturgeon's party might force her to hold a vote too soon: "There are a lot of issues, from the currency through to nation building, that the SNP haven't bothered with too much. I think an early referendum would be a mistake."
But he added: "I think that within five years is a possibility and, yes, I would really, really be seriously thinking about casting my vote [for independence]".
McLeish was speaking after Theresa May's visit to meet first minister Nicola Sturgeon in Edinburgh. "Tactically, politically it was a sound idea," he said, but added: "I'm not sure it will do much to close that gap that has now emerged between Scotland and England."
He deplored as "disgusting" May's refusal to guarantee residency to EU citizens in the UK – "to use them as a bargaining chip is mean and miserable" – and suggested that parliament should still have the final say on whether to leave the EU once the Brexit terms had been negotiated.
"I've always been sceptical of referendums because you cannot take massively complicated issues and reduce them to a binary number, yes or no – especially when, after 43 years, this country has been starved of any decent debate about the EU. This is shallow democracy, and we deserve to have another go at it."