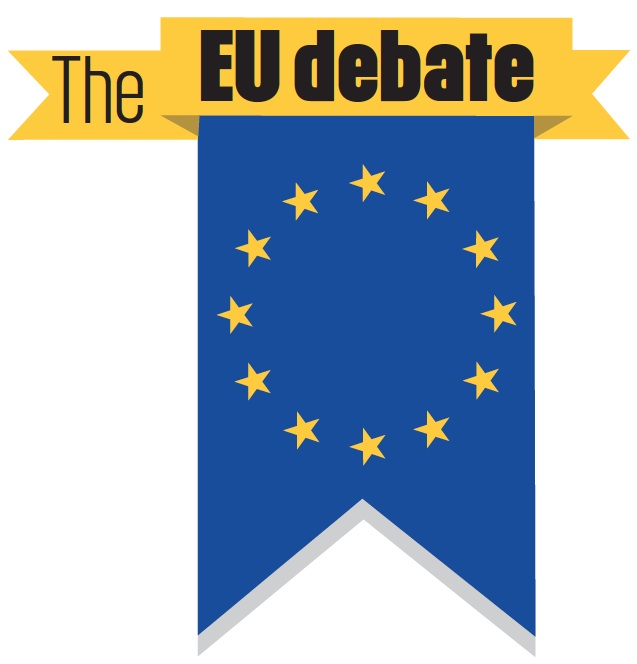 The IFS found that, even in a more optimistic scenario, a vote to leave would mean chancellor George Osborne would have to make cuts and tax rises worth £15bn just to get the budget to balance by 2019-20 and public debt would be more than £20bn higher than currently planned.
Paul Johnson, IFS director and author of the report, said this would mean living with an additional year or two of austerity and higher borrowing and debt.
"These are real costs, but they are costs we could choose to bear if it was felt that they – and other costs – were outweighed by the advantages of Brexit in other realms."
The IFS's analysis is based on the amount of public funds that would be freed up from the UK's net contribution to the European Union verses the likely negative impacts on the economy as a whole.
The think-tank pointed out that there is "near consensus" on the negative economic consequences of Brexit, with the International Monetary Fund, the OECD, the Bank of England and the National Instuitute of Economic and Social Research publishing analysis warning of the detrimental impact.
The IFS used NIESR's estimates, which are in the middle of the available range, and suggested UK GDP in 2019 would be between 2.1% and 3.5% lower as a result of Brexit.
According to the IFS, a fall in national income of even 0.6% would be enough to offset any benefits for the public finances.
The UK's net contribution to the EU budget, after taking the money received back from the EU into account, is around £8bn per year.
After this, NIESR's scenario would still imply a hit to the public finances of between £20bn and £40bn in 2019-20 – increasing borrowing by the same amount.
This is also the year Osborne has vowed to bring the public finances to surplus and a number of back-loaded cuts and tax increases, announced in the March budget, are set to come into force in order to meet this goal.
But the IFS said that, based on NIESR's scenario this would require a further £5bn in cuts to public service spending, an additional £5bn to social security spending and more tax rises worth another £5bn.
It said these were unlikely to come into force in the short run, with the government instead extending austerity by a year or two more beyond 2019-20.
With Brexit threatening Osborne's much-renowned and self-imposed targets, it is unsurprising that the chancellor is working hard to convince voters Brexit is a bad idea. In the last few weeks alone he has warned that a vote to leave would trigger a "DIY recession" and an economic "disaster".
Carl Emmerson, IFS deputy director and author of the report, noted that the precise effects of leaving the EU on the British economy and the knock-on effects on the public finances remain uncertain.
However, he continued: "But the overwhelming weight of analysis suggests that the economy would shrink by more than enough to offset the positive effects of the reduced financial contribution to the EU budget."