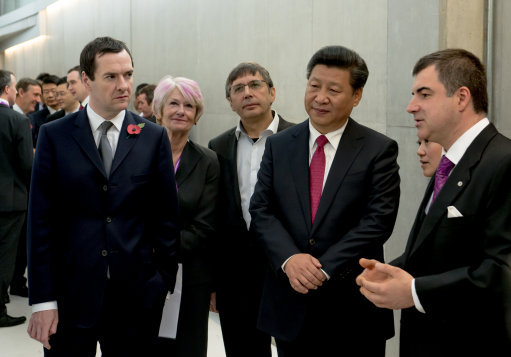 Chancellor George Osborne announced today the UK is the first G7 member to sign the China-led bank's Articles of Agreement. The AIIB is intended to provide financing for a variety of infrastructure projects across Asia.
Osborne said he was delighted with the ratification capped "a tremendous year" for the UK's economic relations with the region, which would create opportunities for British businesses.
The bank will work to complement the efforts of other development banks in the region, such as the World Bank and the Asian Development Bank.
It will use loans, equity investment, guarantees and other financing instruments to boost investment across sectors including transport, energy and telecommunications to support economic growth and boost living standards in Asia.
The Treasury said that UK membership will build links between the UK and fast-growing Asian economies. Britain became the first major western economy and G7 member to announce its intention to join the AIIB in March, but has been followed by France, Germany, Italy, Luxembourg and Switzerland.
The prospective founding members of the bank span Europe and Scandinavia, the Middle East and Asia and the Pacific.