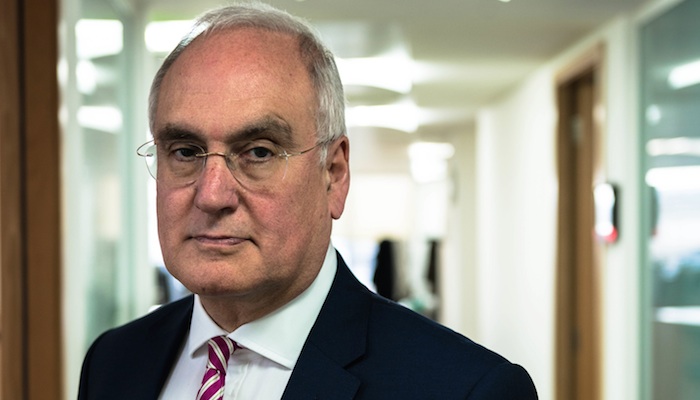 Chief inspector Sir Michael Wilshaw said that England is "a nation divided at the age of 11" due to the differences in the quality of provision.
Across England, more children were in good and outstanding schools than ever before, with the proportion of 'good' and 'outstanding' secondary schools up overall from 71% in 2014 to 74% in 2015, based on more than 5,000 inspections carried out during 2014/15.
However, there has been greater improvement in the South of England, where 79% of schools are now good or outstanding, compared to the North and Midlands, where just 68% of secondary schools met the standard.
"We are witnessing an educational division of the country after age 11, with secondary schools performing well overall in the South but struggling to improve in the North and Midlands," Wilshaw said.
Compared to secondary school children in the South, those in the North and Midlands on average made less progress in English and maths, perform worse at GCSE and attain fewer top grades at A-level, he highlighted.
"If left unaddressed the consequences will be profound.
"Our society, our future prosperity and development rely on the better education of our children. As things stand, too many secondary schools in the North and Midlands are failing to equip young people with the skills and knowledge they and the country need."
The report identified 16 local authority areas where less than 60% of children attend good or outstanding secondary schools and which have lower-than-average attainment and progress at GCSE. Of these, 13 were in the North and Midlands: Barnsley, Blackpool, Bradford, Derbyshire, Doncaster, Hartlepool, Knowsley, Liverpool, Middlesbrough, Oldham, Salford, St Helens, and Stoke-on-Trent. The three in the South were the Isle of Wight, Swindon and South Gloucestershire.
Raising standards in these regions would require "collective action and political will", the Ofsted chief added.
"We have to ask whether this level of failure is being effectively challenged by local politicians and school leaders, and whether the relatively successful big cities in the North and Midlands are playing their part in supporting their neighbouring towns.
"If Liverpool, Manchester, Leeds, Sheffield, and Newcastle are to be engine rooms of a Northern Powerhouse, one of their priorities must be working with the towns on their borders to raise attainment and close skills gaps across a wider area."
The report also highlighted that teacher recruitment remained a serious problem for schools in challenging areas, which are facing severe difficulties securing the good teachers and leaders they need.
Responding to the report, education secretary Nicky Morgan said the landscape of English education has been transformed over the past five years.
"This progress should not be ignored, but we believe more needs to be done to deliver educational excellence everywhere and tackle pockets of underperformance, so that we can extend opportunity to every single child."
National Union of Teachers general secretary Christine Blower said Wilshaw was right to be alarmed at the teacher recruitment crisis gripping England's schools.
However, as well as pay and unmanageable workloads, the punitive nature of Ofsted inspections was a contributing factor to the problem, she added.
"Councils have seen an increasing erosion of their role in education, particularly in the secondary sector, with the promotion of academy status for schools. Ofsted found low rates of academisation in primaries yet high rates of improvement.
"The collective action called for by Sir Michael by local politicians, MPs, chief executives and head teachers is simply not achievable in an academised system."