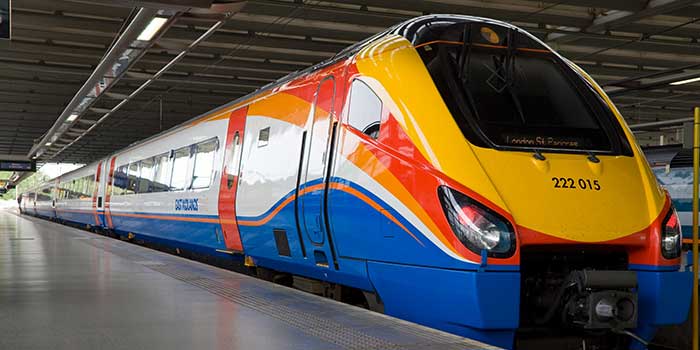 The deal set out by rail minister Claire Perry will also see a £13m investment in journey improvements by the franchise, which runs services from London to Leicester, Nottingham, Derby and Sheffield. These improvements include a commitment to freeze anytime fares to London until 2017, as well as upgrading on-board Wi-Fi on trains.
Announcing the extension with EMT parent company Stagecoach Group, which could be expanded for a further 13 months, Perry said: "This is another example of the work we're doing to transform the UK's railways as part of our long-term economic plan, with more than £38bn being spent on the network between 2014 and 2019."
In a written statement to Parliament, she said East Midlands Trains had a good track record of punctuality and passenger satisfaction since they began operating the franchise in 2007.
Around 26 million journeys are made on East Midlands Trains services every year.
"In addition to retaining at least the same train services as today, this new agreement will see East Midlands Trains provide 22 additional trains between Newark and Nottingham, which will ensure that there is a half hourly service on Saturdays as well as week days.
"There are also further improvements to the Nottingham to Lincoln timetable that will provide for reduced journey times and more services on Saturdays. My department is continuing to work with East Midlands Trains to examine further improvements to the weekend timetables for many passengers."
The extension comes after ministers announced that plans to electrify the Midlands mainline route used by EMT would be "paused" due to cost concerns at state owned infrastructure firms Network Rail.
Did you enjoy this article?
to receive daily news from Public Finance to your inbox