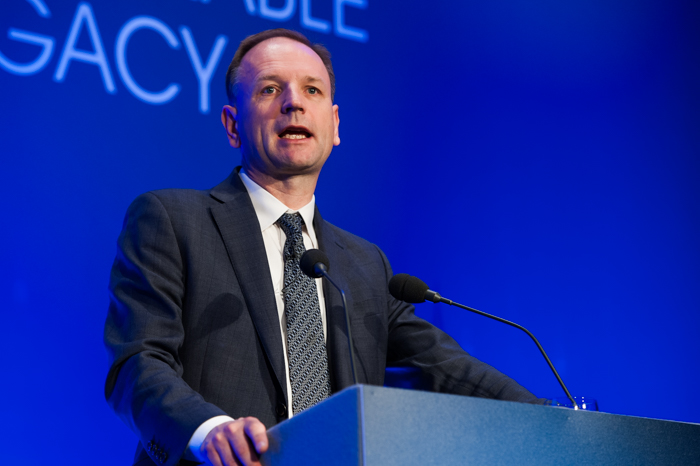 Speaking today at the opening session of the CIPFA conference in London, Stevens outlined three opportunities he hoped the health service would grab in order to advance the NHS's goals for the future.
He said an improved and more integrated health system was vital to reducing demand on the NHS, observing that when "the British economy sneezes the NHS service catches a cold".
Stevens' three-point blueprint included a strategy for reducing obesity, especially among primary school children.
"You may be surprised to know that this country is already spending more on obesity-related costs as they are on the police, fire service and the criminal justice systems combined," he told delegates.
Councils should not regard obesity in their local area as minority concern, saying they had huge opportunities to influence action.
In his second point, Stevens raised the question of how health and social care should be working together across England.
He acknowledged that there wouldn't be a single solution, but flagged up the Better Care Fund as a way of dealing with the ongoing challenges of health and social care. Stevens said the health service was eager to see if it would deliver tangible results in 2016.
"The NHS has big opportunities to learn from the experience in social care of personal budgets," he said.
"We need to look at both ends of the telescope, yes authorities will learn, but they will also know what opportunities suit them. That is how we will get better coordination and joint up care."
He noted that there would be efficiency opportunities over the next five years, acknowledging that there would be further "salami slicing", which would add more pressure on productivity, processes, back office functions and infrastructure.
He reiterated that councils and communities needed to work together to point out where the health demand and prevention was needed.
On his third and final point, Stevens said the health service needed to bring in a broader range public services to focus on what really matters "today" and not to just "rearrange the deck chairs".