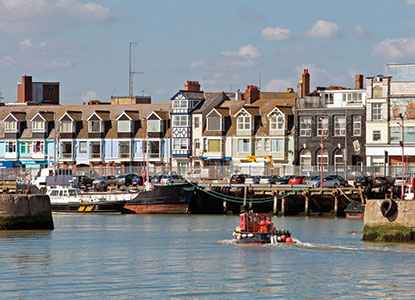 David Hodge, chair of LGA's People and Places Board, told Public Finance the umbrella group is developing the plan following an examination by consultants Rand Europe, which calls for changes from both Whitehall and local authorities to boost integration (see below).
The One place, one budget? report studied nine projects where public money has been pooled for more effective spending. It found evidence of improvements but warned they will be limited without greater financial certainty for town halls. The schemes include the implementation of Cambridge's City Deal, an early intervention project in Cheshire West and Chester, and collaborative health and care prevention work in Cornwall. Surrey County Council's family support programme was also reviewed.
Hodge, who is leader of Surrey, said that without reform some services could break down within five years. 'The LGA is preparing a document on devolution, and I've been pushing both at Surrey and at the LGA that we should take responsibility for a greater deal of money that is spent in local areas,' he said.
'The idea of one place, one budget is simple – you try to make sure that someone is responsible for the budget of the whole of a place. At the moment we've got lots of different budgets in local areas and, as a consequence, I don't believe that you can get best value for money. That is something that the new government is going to have to deal with under the devolution process.'
The report's recommended financial reforms, which include introduction of multi- year funding agreements for local authorities and other public services, and ensuring money is pooled at source around complex needs, are 'critical to how we get this done', he added.
'Local government needs to know what its funding is for three or four years so it can plan properly. The reality is that in order for local government to deliver quality services for the people it serves, it needs to have some assurance around what its funding is going to be. Waiting and waiting until some time in late January [for confirmation of the local government settlement] when you've got to present a budget at the beginning of February doesn't help with that task.'
Rand Europe's report concludes that greater financial certainty is needed to boost reforms, Jeremy Lonsdale, one of the report's authors, told PF.
In the projects studied, improvements include a 30% fall in emergency hospital admissions in Cornwall, and a 25% fall in burglary and anti-social behaviour through an integrated approach to social problems in Lowestoft in Suffolk, he said.
However, many places have raised the need for greater certainty over funding and the need more local responsibility for services as barriers.
'There was a view that if we're going to think strategically over a long period of time, we also need the resources over a longer period of time to back that up,' Lonsdale said.
'And if we are genuinely going to have local level decision-making and we're going to be genuinely empowered, then actually we need to have more flexibility with the money and how we can deal with it. The crucial point was that these complex issues do not get solved in a single financial year. We can only go so far with arrangements as they are,' he said.
Proposals for a reform deal
Asks of central government
■ Pooling funding at source around complex issues
■ Multi-year funding
■ Encourage Whitehall agencies to collaborate routinely
■ Integrated commissioning
■ Removal of impediments to data sharing
■ Government support to local initiatives through skills and secondments
■ Avoiding a target-driven burden

Asks of local authorities
■ Development of clear goals for improved outcomes
■ Evidence-based design of programmes
■ Commitment to data collection and monitoring of performance
■ Robust governance and decision-making arrangements
■ Development of an affordable offer
■ Accountable leadership
■ Commitment to an ambitious agenda of change and creativity and innovation