By Richard Johnstone | 19 February 2015

NHS England and health service regulator Monitor have proposed a new tariff for 2015/16 in a bid to get providers to approve changes to the payment regime.
NHS England chief executive Simon Stevens and Monitor head David Bennett said the tariff, which was initially rejected by hospitals last month, would be altered to provide up to £500m extra providers.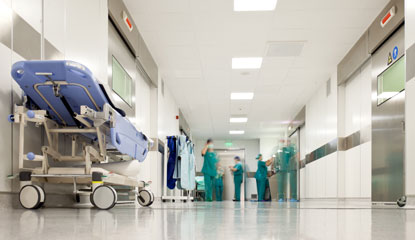 Monitor had planned to reduce the payments NHS commissioners pay to providers by a standard 'efficiency factor' of 3.8%. This is intended to ensure that providers make savings required amid growing demand and flat funding deals.
However, NHS England and Monitor said today this was set out before Chancellor George Osborne announced an extra £2bn for the NHS in the Autumn Statement, and it was now possible to reduce the standard reduction to 3.5%.
Launching the consultation on the revised payment structure, Stevens said the NHS was looking for certainty and a 'constructive and shared approach to helping hospitals with the genuine pressures they're facing'.
He added: 'This new funding option offers that, without sacrificing critical new investments in primary and mental health services.
'In the round, it gives the NHS collectively our best chance of sustaining high-quality services today, while also getting going on major efficiency improvements and the more fundamental changes in care set out in the Five Year Forward View.'
Other changes include an increase in the 'marginal rate' at which hospitals are reimbursed for emergency admissions and some specialised services above benchmark levels from 50% of costs to 70% of costs.
NHS providers have been asked to approve the new plan by March 4, to allow it to be implemented in April. If the proposal is not approved, NHS England and Monitor also set out a default tariff rollover option, which would mean that current 2014/15 prices would remain in use, including the 30% marginal rate payments for emergency hospital admissions.