By Richard Johnstone | 4 February 2015
New civil service chief executive John Manzoni has set out plans to strengthen the central functions in Whitehall, including the finance profession, as part of a far-reaching reform plan.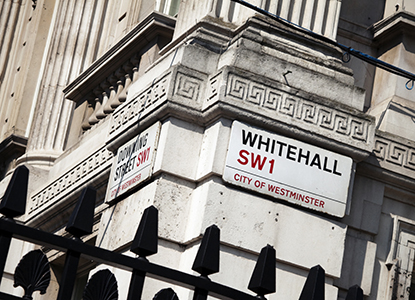 Setting out his priorities in the post, which he took up in October, Manzoni said stronger central functions – also including human resources, technology, commercial and procurement ­– were needed to boost government capabilities and make savings.
'We could leave that to each department, but it's far more powerful to do it centrally,' he said in a speech at the Institute for Government on Monday evening.
This wouldn't mean only building capability at the centre, he insisted, but coordinated change was needed to harness 'the power of the UK government as a whole'. The government has already set out plans to boost the capability of financial management.
'We have reached the point where we need to reach across departmental boundaries to create synergy across government as a whole,' Manzoni said.
'Why have 23 payment systems doing the same thing when we can do it once and share? Why don't we rationalise our offices and optimise the use of the multiple buildings we have across government? Why wouldn't we significantly scale up our central buying power and develop significant category strategies, just as the private sector do? Of course there is no reason not to.'
The new civil service chief, who previously ran the government's Major Projects Authority, said the target for efficiencies from civil service reform of around £10bn by 2017/18, and between £15-20bn by 2020, would not be delivered without changes to working practices.
In his speech, he set out a total of four priorities for the post chief executive, which was created following the retirement of Sir Bob Kerslake. As well as bolstering the central functions, he said the civil service needed to get better at training its staff, improve its performance management and have more confident leadership.
There was a need to get back 'on the front foot' following high profile reforms, Manzoni said, which included having the confidence to tell ministers if policy plans are undeliverable in a 'grown up conversation'.
'We have to be clear about the timeframes for delivering whatever it is we are signing up to, [but] you can't get to that condition unless you've spent 25 years knowing about what it is you're talking to them about.
'[People should be able to say] "I think that's a really super idea, minster, but you are off you're trolley if you think you can do it in that time. And if you want to do it in that time, get someone else". They will welcome that.'