By Richard Johnstone | 22 January 2015
Eric Pickles has appointed a former Audit Commission senior official, a council leader and a chief executive to an expert group tasked with helping Birmingham City Council implement a wide-ranging reform plan, following governance criticisms.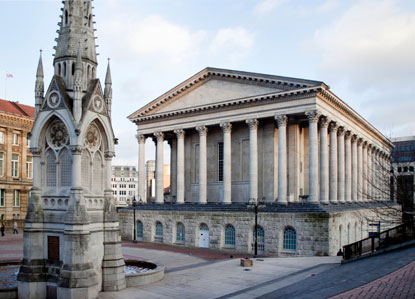 The local government secretary announced the formation of the improvement panel following the review of the council's governance undertaken by Sir Bob Kerslake.
This concluded that successive administrations had failed to take the big decisions needed to address problems faced by the city, including its failing children's services and a deterioration in its finances.
Pickles gave Birmingham a 12-month deadline to improve performance or face possible government intervention, and the panel is intended to support the authority as it implements reforms, including integrating the bespoke finance units in different directorates across the authority and improving partnership working.
The group will be chaired by lawyer and former president of the Birmingham Chamber of Commerce John Crabtree. Frances Done, a former finance director and chief executive at Rochdale Borough Council, who also served as managing director for local government, housing and criminal justice at the Audit Commission, will be the vice chair.

The four-strong panel also includes Leeds City Council leader Keith Wakefield and Cheshire West and Chester chief executive Steve Robinson.
The appointments have been agreed with the council, while the city's existing children services commissioners Lord Warner and Sir Mike Tomlinson will also sit on the panel.
Pickles said the experts being sent in to the city would help ensure the authority was able to improve how it delivers for local residents.
'The Kerslake report found a series of deep-rooted and serious problems that are stopping both the city and the council from fulfilling their potential,' he said.
'It is essential now that the city council makes rapid progress if it is to serve the people and businesses of Birmingham as it should. I am confident the panel I have appointed will help achieve this.'
City council leader Sir Albert Bore said the authority had begun to take steps to address the issues identified in the report.
'We are producing a comprehensive improvement plan, working across the political spectrum and with our external partners,' he added.
'We are already making good progress towards establishing a combined authority to drive further the prosperity of our city and the city region, and have accelerated the initiative to tackle the skills and employment issues in the east of the city. Preliminary work is also well under way with the Boundary Commission for England to review the electoral cycle and ward boundaries.'
Bore added that he welcomed the appointments that had been made to the improvement panel.
'These are challenging times for the city council but we are determined to play our part in the ongoing renaissance of this great city.'