By Vivienne Russell | 13 January 2015
Schools could soon face a tipping point where there is no more space or money to offer extra places to pupils that need them, the Local Government Association has warned.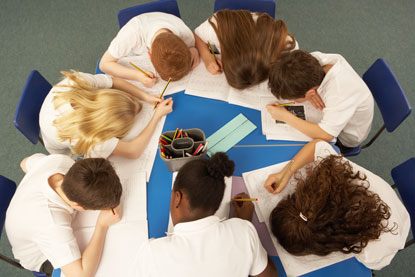 It estimated that the parents of some 370,000 three- and four-year-olds will have applied for a primary school place when the deadline passes later this week. And over the next decade, there could be 900,000 extra pupils in English school, whose places will cost £12bn.
The LGA called on the government to fund the cost of all new school places, now and in the future, and make it easier for councils to open new schools.
David Simmonds, chair of the LGA's children and young people board, said: 'Councils face a challenge to create places on time and in the right areas, in a climate where they are also short of money to do so.
'The scale of this crisis is too much for council taxpayers to pay for alone. Additionally, much of the decision-making about new school places rests in the hands of the government, whose funding for school places came late. As a consequence, councils are carrying a billion pounds worth of costs which puts pressure on other school services.'
Previous LGA research found that councils are plugging a black hole of at least £1bn by taking actions such as scrapping building projects, cutting back on maintenance and borrowing money, the association said.
It added that more than three-quarters of councils did not receive enough government money to create the extra school places needed in their area between 2011/12 and 2016/17.