By Richard Johnstone | 12 January 2015
Prime Minister David Cameron has said the next Conservative government would get Britain 'back to living within its means' by running a surplus on day-to-day government spending by 2017/18.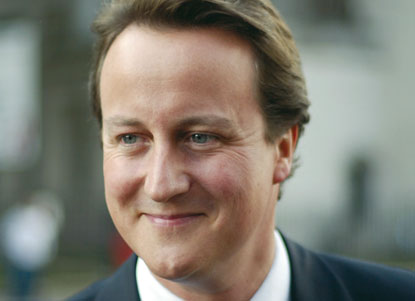 Setting out the first of the party's six election themes in a speech today, Cameron argued that reducing the deficit and improving the stability of the public finances was vital to protecting public services.
'Nothing we want to achieve will be possible unless we eliminate our deficit and deal with our debts,' he stated.
'The security of your family depends on the stability of our public finances. Your job, your home, the mortgage you pay, the schools your children go to, the hospital you go to when you're ill, the streets we live on, the very stuff that makes life worthwhile in our country, all these things depend on sound public finances.'
Cameron set out five Conservatives commitments on public spending over the next Parliament to 2020. These include a pledge to get debt falling as a share of national gross domestic product by 2016/17, and to balance the current structural budget one year later.
These targets will form part of the government's revised Charter of Budget Responsibility, to be voted on by MPs tomorrow, and would require an additional £30bn in either spending reductions or higher government income.
The Conservatives planned to reach this surplus without needing to raise taxes, the prime minister said. 'It requires us to continue the same rate of saving for the first two years of the next Parliament, as we have done for the past five years.'
Cameron also reiterated Chancellor George Osborne's promise to run an absolute budget surplus, which is currently expected to happen in 2018/19.
He insisted 'the world would not fall in' as a result of lower spending on public services, which is projected to fall to the same level as in 2002, in real terms.
'In the past five years we've proved that if you cut out waste, and make efficiencies, and use some common sense, you can reduce spending in a way that works for our country.
'We've cut crime while reducing police budgets, satisfaction with local authorities has gone up despite the savings councils have had to make, and we have reduced inequality and the numbers in child poverty while bearing down on the welfare budget. That's what our plan for the next five years is about too.'
However, the Conservatives would also continue to protect NHS spending in real terms.
'We made that commitment five years ago – we kept it,' Cameron said. 'NHS spending will rise more than 4% in real terms over this Parliament. That is why there are more doctors and more nurses working in our NHS today than ever before in its history. I make the same commitment today for the next five years.'
Other fiscal policies included continuing to hold down welfare spending and moves to crack down on tax avoidance.
In addition to pledges on the deficit, Cameron announced he would set out the Conservatives plan on five other key themes in the coming weeks – jobs, taxation, education, home ownership and retirement.

Responding to the speech, Labour's shadow chief secretary to the Treasury Chris Leslie said it was a 'staggering omission' that Cameron failed to make the NHS one of the themes.
He added: 'On the deficit David Cameron has broken his promise to balance the books because he has failed to deliver rising living standards for all. 'Working people are worse off under the Tories and that's why the tax revenues needed to get the deficit down have fallen short.'