By Richard Johnstone | 30 October 2014
Reforms to the 'broken' local government funding system are needed to underpin greater localism in decision-making, an independent commission into town hall finance has concluded.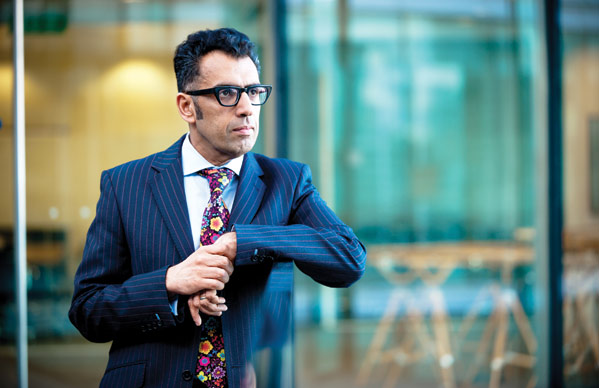 Publishing its interim report today, the Independent Commission on Local Government Finance said proposed devolution of extra powers to Scotland following last month's independence referendum meant a proper settlement was needed in England.
The commission, which was set up by CIPFA and the Local Government Association in June, said this should be based on councils mainly being funded by money raised locally.  
Commission chair Darra Singh, who is the head of local public services for the UK and Ireland at EY but is chairing the commission in a personal capacity, said the current local government finance system was broken.
'The way it allocates money is irrational and unintelligible,' he said. 'It is virtually impossible for government ministers to understand, let alone the public.

'We need a better way of funding public services which is fit for an era of lower funding and rising, more complex demand. Reform of the local government finance system goes to the heart of our ability to grow local economies, improve the well-being of our communities and spend every public pound well.'
The commission will now consult on proposals for how greater financial independent for local government ahead of publishing its final recommendations early next year.
Among the options set out in today's Public Money, Local Choice report was a proposal to make local government self-sufficient by 2018/19 through full retention of business rates.
On current projections, council tax and business rates revenue will be greater than local government's projected total funding by 2018/19, which the commission said creates the prospect of local government becoming fiscally independent from Whitehall.

The sector could then take responsibility for equalisation of business rates between town halls, which the report suggests could work in two stages. Firstly, allocations are made between different parts of the country, followed by distribution at a more localised level between areas within a geographical unit, such as a combined authority. 
The report also highlighted the need for council tax reform, as evidence submitted to it suggested this was one of the major obstacles to efficient and effective local government.

Singh said that the lack of revaluation in the last 23 years had exacerbated what was already an 'inherently unfair' tax.