By Marino Donati | 17 October 2014 
Efforts by the Department for Work and Pensions to tackle fraud and error in the payment of Housing Benefit has not provided value for money and overpayments represent an escalating problem, the National Audit Office has said.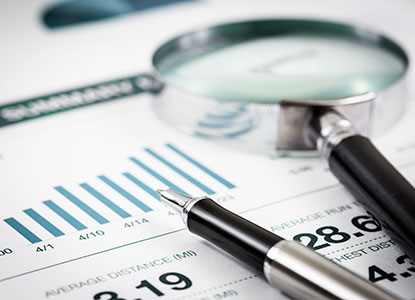 Examining the work of the department in monitoring the payments, auditors highlighted that overpayment due to fraud and error has increased by 42% since 2010/11. It was an estimated at £1.4bn in 2013/14 (5.8% of the £23.9bn spent) compared to £980m in 2010/11 (4.6%). Claimant error is the main cause of overpayments (£900m in 2013/14) while the estimated rate of fraud has remained the same at 1.4% in both years.
Housing benefit is managed by both the department and local authorities. The DWP sets policy, entitlement rules and shares data and guidance with councils, which undertake day-to-day administration and pay claimants. Authorities then reclaim payments from the department.
Today's Housing Benefit fraud and error report said the DWP has relied too heavily on the incentives in this process for councils to tackle cases of fraud and error.
As a result, the department's management of Housing Benefit fraud and error has not provided value for money over the last few years.

Auditor general Amyas Morse said: 'Housing Benefit is a difficult benefit to administer and, against a background of unclear responsibilities and limited investment, it is unsurprising that total overpayments have increased. The Department for Work and Pensions is facing an escalating problem.'
According to the report, the DWP is increasing its focus on fraud and error, with plans currently being developed for a single investigation service across the department. This is part of a target to reduce total fraud and error across benefits to 1.7% by March 2015.
'As these initiatives are in the early stages, it is too early to know whether they are working,' Morse added.
'However, the department will need to show that it is tackling problems with local authority incentives and targeting major areas of loss.'
Responding to the report, the chair of the Local Government Association's resources board Claire Kober highlighted that the report found the funding to support local authorities' administration of claims related to Housing Benefit fell by 17% between 2010/11 and 2013/14, while caseload increased by 6%.
'Local government continues to outperform central government at processing claims accurately and successfully recovering overpayments,' she said.
'It is testament to the efficiency and innovation of councils that the NAO has found benefit claims continue to be processed accurately, despite councils only receiving half the money they need from government to administer the scheme.
Councils want to work with the Department for Work and Pensions to simplify and improve the rules, she added.
'Government's method of funding councils' work in this area is too bureaucratic and can be counterproductive to our efforts to identify fraud and error.'
A CIPFA spokesman said the increase in the fraud and error rate seemed to be due to a combination of the hollowing out of local authority's anti-fraud capacity, alongside the doubling of people in employment relying upon housing benefit, and a corresponding increase in incorrect claims.
'If the government are to get a grip on the problem and ensure that public funds are spent as they should be they need long-term strategy to invest both in education of benefits claimants about their responsibilities and also to protect the public purse through counter fraud,' he added.
'CIPFA has set up its Counter Fraud Centre to build counter-fraud capacity in the public sector, but these figures also point to a much larger strategic question about the long term viability of housing system where so many working families need state support to afford a place to live.'