By Marino Donati | 17 October 2014
The disparity in the quality of health and care services in England is 'unacceptable', the Care Quality Commission had concluded, with safety of provision the watchdog's biggest concern in its annual review.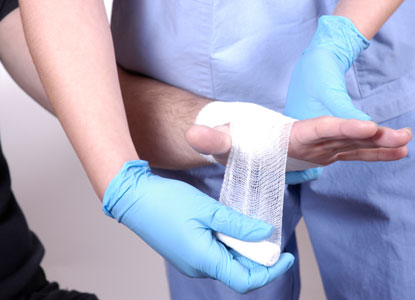 The commission's fifth annual The state of health care and adult social care in England outlined conclusions from new inspections of more than 40,000 services over the past year.
Of the 38 acute hospital trusts examined, nine were rated good, 24 required improvement and five were inadequate.
The commission's 2013/14 report said the level of safety was 'shocking', with most hospitals needing improvement to be considered safe.
Of the 30 NHS GP out-of-hours services examined, most services were safe, effective, caring, responsive and well-led. However, there were variations, with larger GP practices delivered better quality of care than smaller practices.
The commission said that across the country, differences in the quality and safety of care were too wide and having a detrimental impact on people who use the services and their families.
CQC chief executive David Behan said people needed to have confidence that they will get good care.
'Our role is to identify what works well and why, and what doesn't work, and use this information to drive improvement and close the gap,' he said.
'From our inspections, the safety of services is our biggest concern. Care providers must make the basics of safe care a priority and build a culture of safety in their organisations, learning from the best.'
Behan said the commission was now 'calling time' on inadequate care, and poorly rated providers would need to learn from those providing outstanding care.
The commission acknowledged the rising pressure on care services, which were real and not unexpected, he said. Even so, there were many examples of good and outstanding care even in financially challenged organisations.
Behan also underlined the importance of the quality of leadership, and said providers must accept where there are problems, and use inspections to drive up quality.
'We have found in our new more rigorous inspections that being well-led promotes quality and safety overall,' he added.
Responding to the report, Richard Taunt, the director of policy at the Health Foundation, said it was vital that providers used the findings to improve.
'It is also important to acknowledge that health care staff do not come in to work to cause harm,' he said. 'In the vast majority of cases it is systems, procedures, conditions, environment and constraints they face that lead to safety problems.'
The Local Government Association said councils worked closely with care providers to continually improve services, but warned of increasing constraints.
A spokesman said: 'In the period of the current Parliament, local government funding has been cut by 40% and councils will have to have made £20bn worth of savings.
'As a result, councils have had to reduce adult social care budgets by more than £3.5bn since 2010. So far, services have been protected as much as possible, but this is becoming an increasing challenge for councils in the face of growing cuts.'