By Nick Mann | 2 December 2011
The Care Quality Commission has so far failed to achieve value for money in regulating the quality and safety of health and adult social care in England, according to the National Audit Office.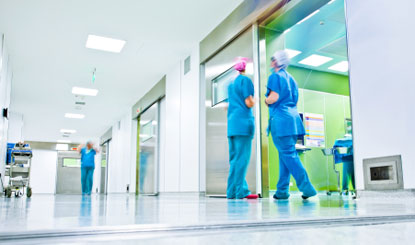 In a report published today, the NAO said the watchdog missed the Department of Health deadlines for registering health and adult social care providers, with the exception of NHS trusts. In total, 47% of providers were not registered in time.
In attempting to meet the deadlines, the CQC diverted inspectors to carry out registration work. As a result, levels of compliance and inspection activity fell 'significantly', the auditors said, with only 47% of planned compliance reviews completed in the second half of 2010/11.
This situation was accentuated by the watchdog's inability to fill inspector vacancies quickly as a result of government wide-recruitment freezes, with 14% of staff positions vacant at the end of September.
Recruitment difficulties also contributed to the CQC under-spending in both 2009/10 and 2010/11, although its budget was smaller than the combined total of the three regulators it replaced in 2009.
Margaret Hodge, chair of the Commons' Public Accounts Committee, said the report's conclusions raised 'serious concerns' over the CQC's performance.
'The commission prioritised registering care providers over checking compliance with essential quality and safety standards,' she said.
'As recent reports about the quality of care for the elderly demonstrate, timely inspections are vital for protecting patients and preventing unnecessary deaths.'
She added: 'There has been too much focus on box-ticking and not enough on crossing the threshold and assuring the quality of care.'
The NAO also said a 'misunderstanding' about the role of the CQC had created high public expectations about what it could achieve as a regulator.
NAO head Amyas Morse said: 'The commission and the Department of Health should make clear what successful regulation of this critical sector would look like.'
The CQC acknowledged it had faced a 'challenging' period registering providers, but said it was now 'firmly on the right track'. Chief executive Cynthia Bower said: 'We are a young organisation and we are still evolving – but I firmly believe that we are making real progress.'
In particular, Bower said the CQC had carried out more than 1,400 unannounced inspections in October, and had recruited and trained more than 100 additional inspectors over the past three months.
The regulator will also be rolling out its inspection programme for care of elderly people from hospitals to the social care sector, she added.
Sue Slipman, chair of the Foundation Trust Network, said the report was evidence that the CQC needed to 'shape up'.
She added: 'It is clear from what our members tell us that it is not working well at the moment. In a number of parts of the country the CQC inspector judgements are disproportionate and the regime inconsistently applied.'