By Richard Johnstone | 22 October 2014
Giving UK cities more powers and financial autonomy could boost the economy by up to £79bn a year, the independent City Growth Commission has found.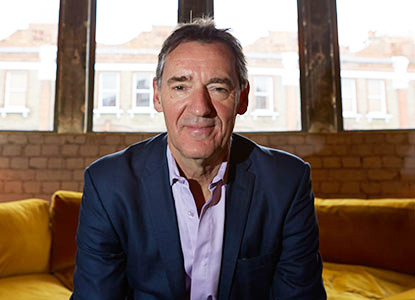 The commission, formed by the Royal Society of Arts to consider the local powers needed to boost growth, said devolution of powers to the 15 biggest metro areas should happen alongside the granting of extra powers to the Scottish Parliament.
Among the key areas for action was skills funding, which the commission recommended this be localised quickly to combined authorities. Spending on public services should then be devolved in long-term settlements once areas were ready to take on extra powers. These would be provided in either five or 10-year agreements to allow more effective pooling of resources.
The commission, chaired by leading economist Jim O'Neill, said readiness should be determined by an independent committee, formed by January 2015 to match the deadline for draft legislation on Scottish devolution. This body would determine whether combined city authorities bidding for extra powers met required accountability standards.
Achieving 'devolved status' would grant areas the same consultation rights as the devolved administrations within Whitehall, with powers and responsibilities then negotiated. This would include a suite of devolved taxes, which were likely to start with all of business rates and council tax.
Speaking to Public Finance, O'Neill said that it was unlikely that all areas would be given devolved status at the same time, particularly as there were currently only five metro areas operating combined authorities.
'Not everybody is ready, in fact far from it,' he said. 'Maybe none of them are fully ready, but we outline a process for all 15 metro areas that we've studied to be worthy of having some devolution.'
However, he said skills funding could be the first area for greater local power. 'Of all the areas that could be devolved, it seems to us quite obvious that devolving skills to a lot of places, including maybe even small cities, is a no-brainer.
'In my opinion, that part of the Department for Business, Innovation and Skills could be closed down by the end of the year, that could be available to many.'

In other areas an independent body was needed to ensure devolution could take place, O'Neill added.
'It will have to be done at different speeds – outside of skills, it seems to me impractical to see that all different metro areas should wait until the slowest.'
Responding to the report, Alison Scott, CIPFA's assistant director for local government, said it contained some innovative proposals to encourage regional growth.

'However we firmly believe that it is important that any future solution addresses the challenge for the whole of the UK in a systematic and comprehensive way, and while cities are vital engines of growth, we also need to take account of other communities not served by large metropolitan centres.
'For this reason CIPFA and the Local Government Association have set up and are currently supporting the Independent Local Government Finance Commission which will soon be bringing forward proposals for fundamental reform of the system of local government finance and will seek to tackle the challenges of promoting growth and building a sustainable and long-term system of local government finance.'
LGA chair David Sparks said the report showed the benefits of devolving powers to local areas in England were too big to ignore.
'Our current over-centralised system, which has Whitehall holding the public purse strings, is no longer fit for purpose in the 21st century,' he said.
'The huge economic benefits of devolution identified by the Cities Growth Commission are likely to be just the tip of the iceberg. Devolution to cities should be the start of a much bigger and wider process of devolution for the whole of England.'